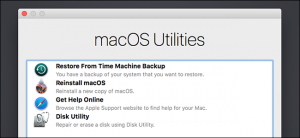 8 System Features of Mac You Can Access in a Recovery Mode
Do you know that your Mac's Recovery Mode has something more than reinstalling the macOS? Yes, it has many troubleshooting utilities—which can be used even if a Mac doesn't boot normally.
If you want to access the Recovery Mode, first restart the Mac and then press hold Command+R during boot-up. This is one of several
There are many but this one of the hidden option for Mac startup .
Reinstall macOS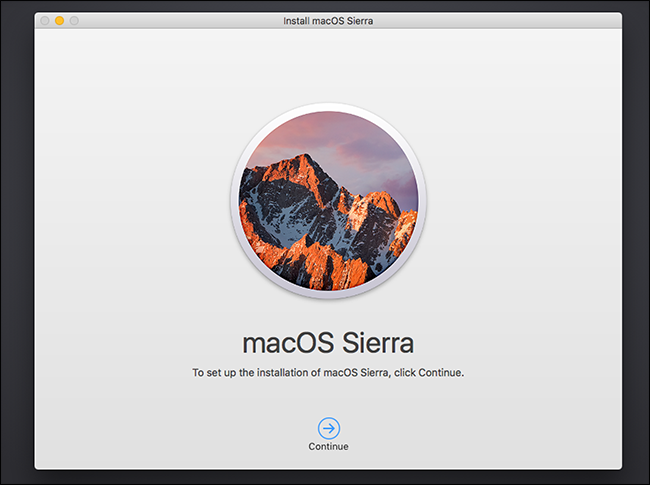 Most of us think that Recovery Mode is a place where you can go and reinstall macOS on the Mac. However, Recovery Mode works great because it downloads the installer files of macOS from the web in case you do not have them.
It means the hard disk space is saved and you don't have to search for your OS disc either. Better yet, it's going to download the up-to-date files which will again save your hours of updating operating system later. Microsoft should learn a bit from Apple actually.
Restore From a Time Machine Backup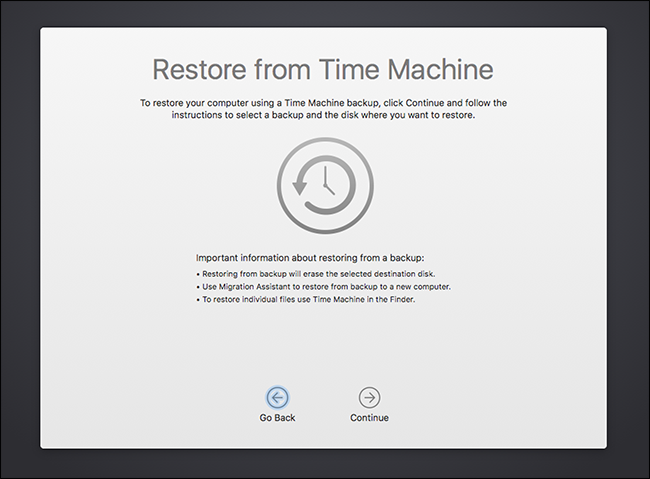 You can easily avoid reinstalling macOS and restore the Mac from its time machine through backup. You will require an external disk with a backup image which is created on your present computer for doing this.
Browse the Web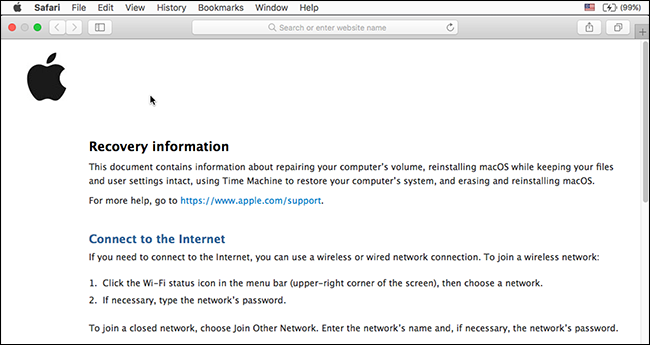 When you open a Get Help Online link it will take you to Apple's documentation website through a Safari web browser. Although this isn't limited to only Apple's site, — if you want you may navigate to any site you like.  Actually, this feature lets you have an access to a web browser in Mac in case the booting has not been done properly. The best thing is to look up for some troubleshooting information.
Manage Your Disks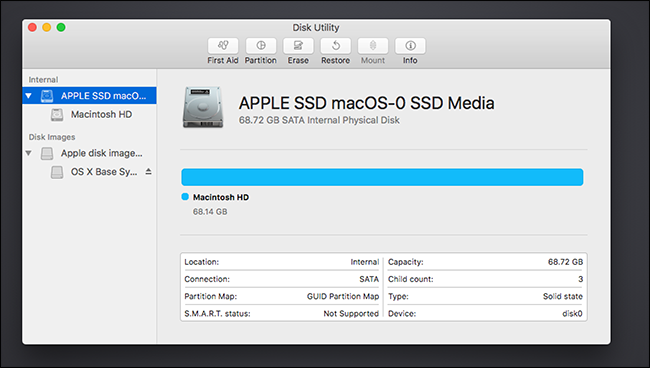 Disk Utility will open the Disk Utility which you can easily access from a macOS. You can do partition of disks, format the disks, scan them for issues, wipe drives and set them up within RAID configuration. For editing partitions outside the operating system, all you have to do is boot in the recovery environment—no need for downloading any particular partitioning tool and then boot in that.
Choose the Default Startup Disk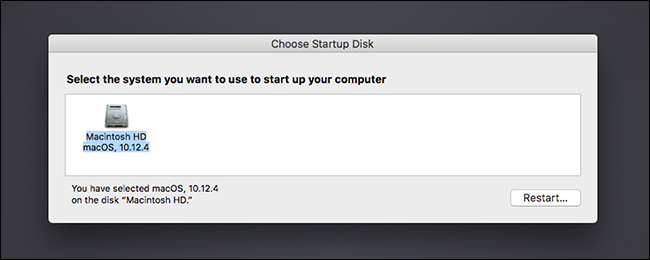 When you click on the Apple menu located at the top side of your screen and select the Startup Disk and Choose the Startup Disk option, it will give you the access. You can make use of this tool for choosing your Mac's default startup disk as well as rebooting into another OS.
For example, it will be very useful if you've Windows and macOS both installed with Boot Camp.
Add or Remove an EFI Firmware Password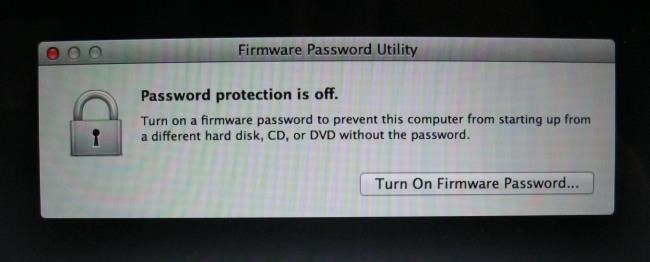 Adding a firmware password is also possible in your Mac and this works same as a UEFI password or BIOS password on a Linux or Windows PC. Click on the Utilities at the top of the screen and then select the Firmware Password Utility for opening this tool.
You will use this tool to actually turn on the firmware password because it will safeguard your PC from getting started from another hard disk, DVD, USB drive or CD without its password. This will prevent people from booting your Mac system with any unauthorized OS. In case you have already enabled the firmware password already then you can also disable it right here.
Use Network Tools to Troubleshoot Your Connection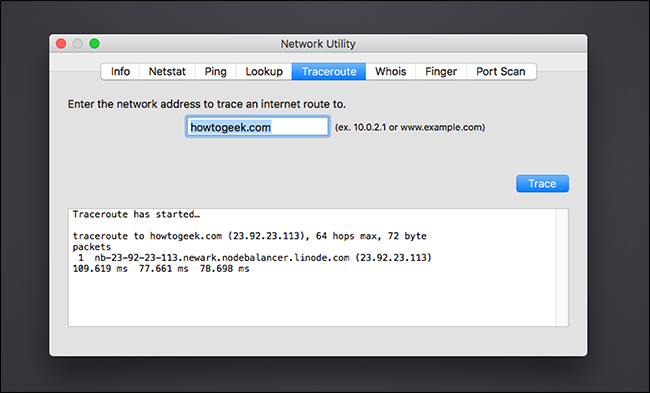 Select Utilities and then Network Utility for opening your network diagnostic tool. Here you will have a graphical approach where you can view information about your network connection.
You may also use netstat, lookup, ping, traceroute, finger, whois as well as port scan utility from here.
For instance, a ping command will demonstrate your communication with the remote host and confirm you if you are experiencing any packet loss, a traceroute command will give you an idea about where exactly the connection is getting failed if you aren't able to connect to the remote server.
Open a Terminal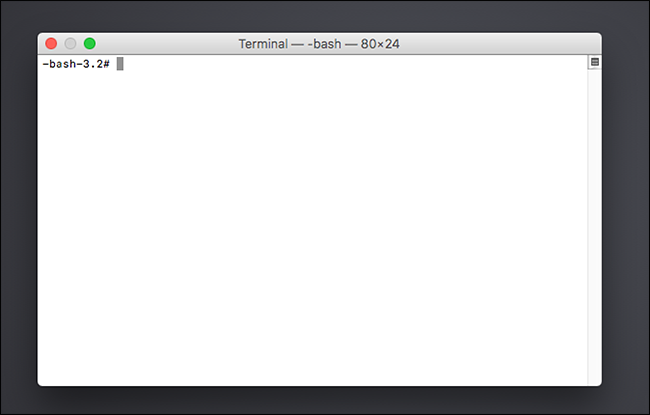 If you would want to get more detailed, then select Utilities, then Terminal for opening a terminal which will help you with advanced troubleshooting. In case you don't know macOS makes use of the bash shellsame as the Linux distributions execute.
---
People mostly make use of the Reinstall macOS preference only, but many tools are available that can benefit you in many ways. In case of damage or unavailability of Recovery Mode files, your Mac know what to do, it will automatically start downloading those files from Apple for to use its full recovery setting.