Apple announces Beats Studio Buds True Wireless Noise Cancelling Earphones in Black, Red and White colors
Apple has announced something that we have all been waiting for, the Beats Studio Buds True Wireless Earphones.
The earbuds come in 3 colors, white, red, and black. Here are the pictures of the buds: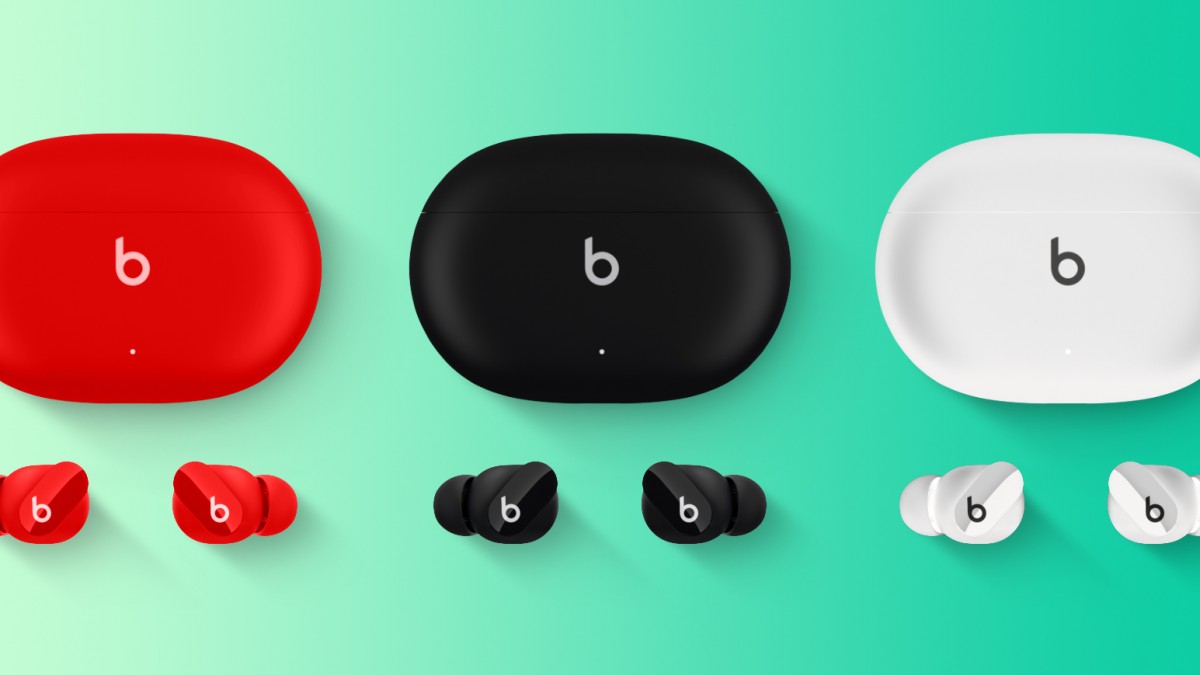 According to Apple.com, the earbuds will be available to ship after or on June 24, 2021 in the US.
Availability in other countries are not yet certain.
According to Apple.com, the Beats Studio Buds are driven by Premium Sounds as Beats was born to delivery music as the artist intended. The makes of the buds said they  are "specifically engineered to deliver powerful, balanced sound in a compact design, through an entirely customised acoustic platform."
Apple currently claims that the earbuds have up to 8 hours of listening time with 2 additional charges offered by the charging case that it has. This means there is a total of 24 hour usage claim on this device.
5 minute of fas charging will give you up to 1 hour of playback when the battery is low, said Apple.
Another thing about this is that ANC (Active Noise Cancelling) is available on this one. This means that music from the outside will not be heard when you are using the device while playing music or watching content on the internet.
If you decide to buy the product, you will be given 3 soft silicone eartip sizes, which includes small ones, medium ones, and large ones. Apple claims the 3 customised silicone eartips are going to offer an acoustic seal that will deliver an immersive listening experience.
If you are an Android user, you are also capable of using this device on your device. Apple said on their official website that the Beats Studio Buds are compatible with Apple and Android devices via Bluetooth.
Some features of the Beats Studio Buds:
ANC (Active Noise Cancelling)
IPX4-rated
Sweat and water resistant
8 hours of listening time
Active Siri
Hands-free Siri by saying (Hey Siri)
Class 1 Bluetooth
USB-C universal charging
What's included in the box?
Beats Studio Buds
USB C to USB C charging cable
Eartips with 3 size options
Beats logo Sticker
Warranty Card
Quick Start Guide
The dimensions and weight of the case:
Height: (case) 2.55cm / 1in (bud) 1.5cm / 0.59in
Length: (case) 7.2cm / 2.83in (bud) 2.05cm / 0.81in
Width: (case) 5.1cm / 2in (bud) 1.85cm / 0.73in
Weight: (case) 48g (bud) 5g (total) 58g
Fore more information about these headphones, you can click here.