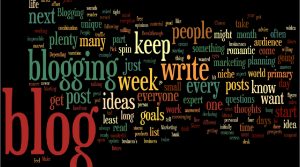 Simplest Way to Make Money Online – Start Blogging Today!
Hi, I am 36, a father of two, a passionate, full stack web developer with the eyes of design, currently living in Singapore.
I've started my first website in 2005 to sell my caricature drawing online using simple HTML and Javascripts. I made some money from the website by taking orders for the digital caricature drawings.  I didn't heard of anything like Drupal, WordPress CMS at that moment. In fact, the WordPress CMS released the first version in 2003. I wish I could have start using wordpress earlier.
Since 2010, I've started to inspire my friends to start blogging as sort of investment. There were already tons of blogs out there after 2010 as it's way too easy for anyone to create a free blog at blogger.com or wordpress.com. But, it's never too late to take your first step.
First of all, forget about the word "blogging". How many of you took a step back when you heard of this word? How about take it as "Write Something"?
How easy to setup a blog?
Today, you can setup a free blog in 10 minutes and start writing right away. For beginner, you can sign up a free blog at blogger.com or wordpress.com.
We are not going into details on these technical stuff, we will go more about the concept and ROI of blogging as an investment.
Related: How to Setup a WordPress Blog in 15 minutes
Can I make money from blogging?
I believe that this is the biggest question mark in your mind. This is also the crucial question that will lead you whether to start a blog or not. My answer is yes, eventually you can monetize your blog content but please do not greedy, you will probably make nothing in the first 2 years.
So, let's not think about how to make money in the first place. The time will come as long as you never stop writing.
learn more: 7 ways to monetize your blog
How much can I earn ?
Well, if you really care about how much you can earn, I would said it will pay you more than your monthly pay check.
Don't worry about how to make money from your blog, there are plenty of ways if you have a good blog in the first place.
How this investment work and what is the ROI (Return of Investment)?
Every single article you wrote actually worth something, something intangible. The ROI is depends on what kind of article you are writing, how well it was written and how many readers reading your articles.
Without any external promotion, your articles will have readers from search engines. People are searching information online everyday and there is a chance for your article being found. The more articles you have, the more readers you will get.
The $25 investment for making money online
Now, let's use one single article as an example. You will probably spend 1 hour to write a good article. the 1 hour is your investment. For a tech article, it will cost about $25.
So, the cost of the article would be $25. Now, imagine that your article would be online forever, how long it would takes for this article to make a $25 dollars in order to break even? The worst case would takes 2 years in order to break even while some blog can make it within a day. It's all depends how many people are reading your article.
Some blog have only a few readers a day while some blog have thousands of readers a day, and that makes the different. Remember that your readers will keep increasing when you have more articles.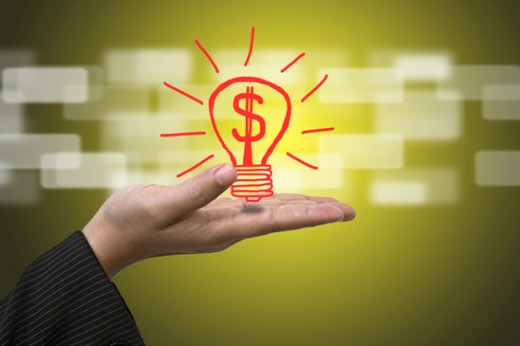 Break Even
Let say you are the worst case and it took 2 years for your article to break even. So now you got a pure incremental profit in the next 40 years for this single article. What if you have 5,000 articles instead of one ?
Profit and Growth
Soon you will realized that you need less time in order to make a profit. From 2 years to 6 months, eventually you can make profit after a week right after you post your article. This is because the more articles you have, your blog will get more visible on search engines and thus you get more traffic to your blog. (If you do it right)
When you get some significant earning from your blog, you can hire more writers to write for you. This will amplify your growth as well as your earning.
Conclusion
Even though the earning for write something online may be differ from person to person,  this investment will always works as long as you don't give up writing. It's just a matter of time and your perseverance to commit to blogging on a regular basic.
What are you waiting for? Let's start blogging today!