10 Useful and Reliable WordPress Plugins you should Know
Old is gold, some useful and essential plugins exist since the raise of WordPress in 2003. Although a lot of plugins out there are useful, reliability is crucial when you make decision whether to use a wordpress plugin or not. Some useful plugin such as "advanced custom fields" is a must-have for almost every wordpress blog.
Tips on choosing better WordPress plugins
Tips on choosing better WordPress plugins
The WordPress core is extremely secure. However, the core is not responsible for anything happens if a WordPress user…
Read more
Here we are looking in to two main factors while compiling this list, Usefulness and Reliability.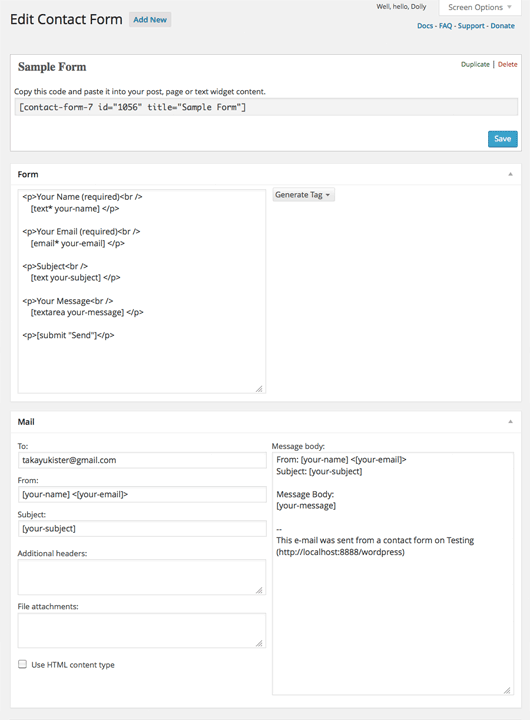 Usefulness: 8/10
Reliability: 8/10
According to the Contact Form 7 release blog, we are able to trace that the version 2.0 was created since Nov 2009. This also mean that the plugin probably exist before the date. Contact Form 7 can manage multiple contact forms, it also allows you to customize the form and the mail contents flexibly with simple markup. The form supports Ajax-powered submitting, CAPTCHA, Akismet spam filtering and so on.
Usefulness: 9/10
Reliability: 9/10
All in One SEO Pack Optimizes your WordPress blog for Search Engine. It's a free plugin but optionally you can upgrade to the Pro version and get the premium support. It allows you to customize your blog's title, meta keyword and description tags for pages, categories and every single post.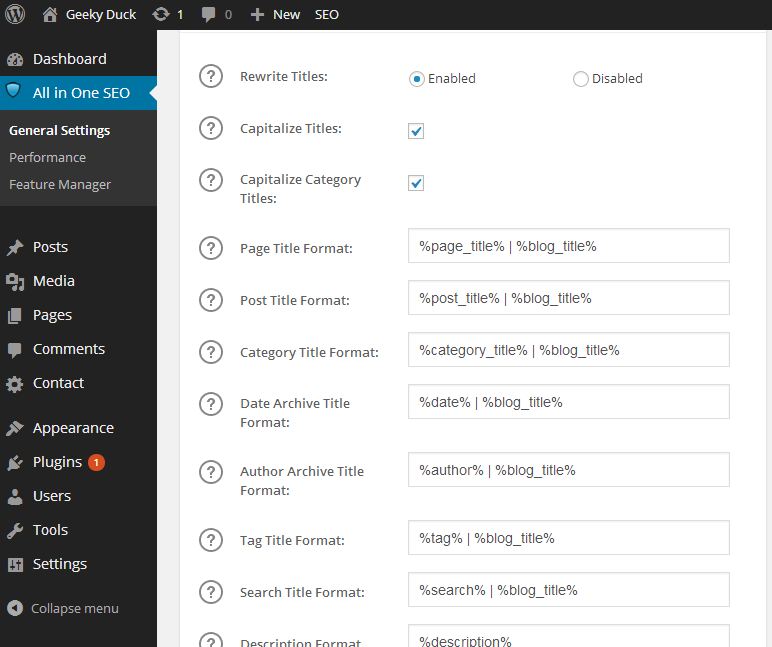 Usefulness: 10/10
Reliability: 8/10
Without doubts, google XML sitemaps is a must-have plugin for everyone. However, this plugin is not developed by Google but Arne Brachhold since 2005. This plugin has more than a millions installs and 4.9 out of 5 rating on WordPress.com, it's pretty much reliable I would say.
However, be careful while searching "Google sitemap" on your plugin search engine, it's kind of weird where this awesome plugin does not listed on the first page but many other similar plugins. We trust none of them, however we believe that many user will install the wrong plugin without realize since those plugin names "look" real and "seem" with high ratings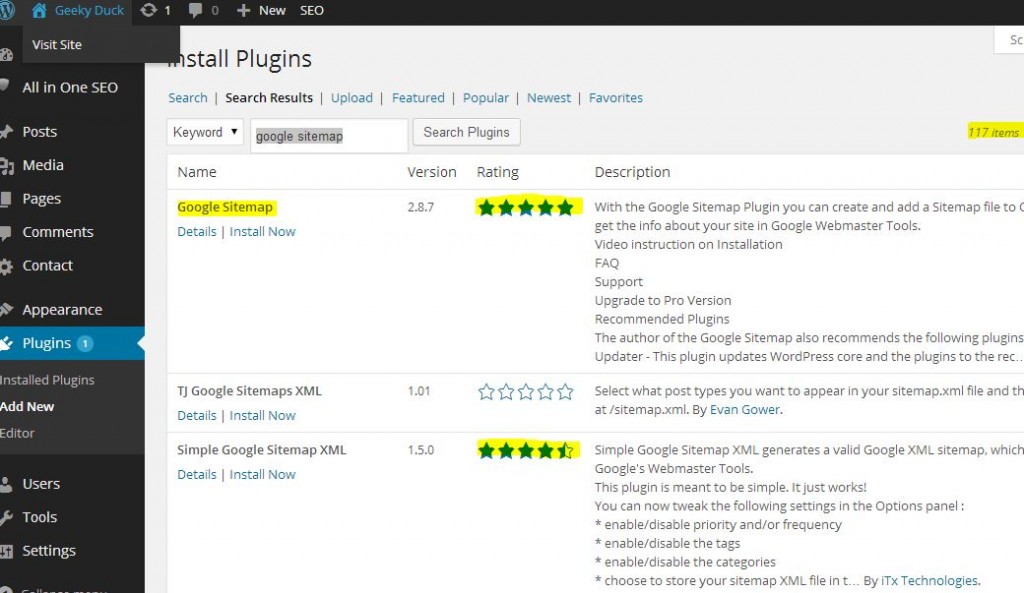 Usefulness: 9/10
Reliability: 8/10
This awesome plugin is what you need when your site(s) are slow loading due to high traffic.
This plugin generates and caches static html files from your dynamic WordPress blog to reduce the requests to the PHP scripts as well as the database. Each time a non-logged-in user will be served static html files instead of executing the PHP scripts and querying the database. As a result, it will save up to 80% of your server load.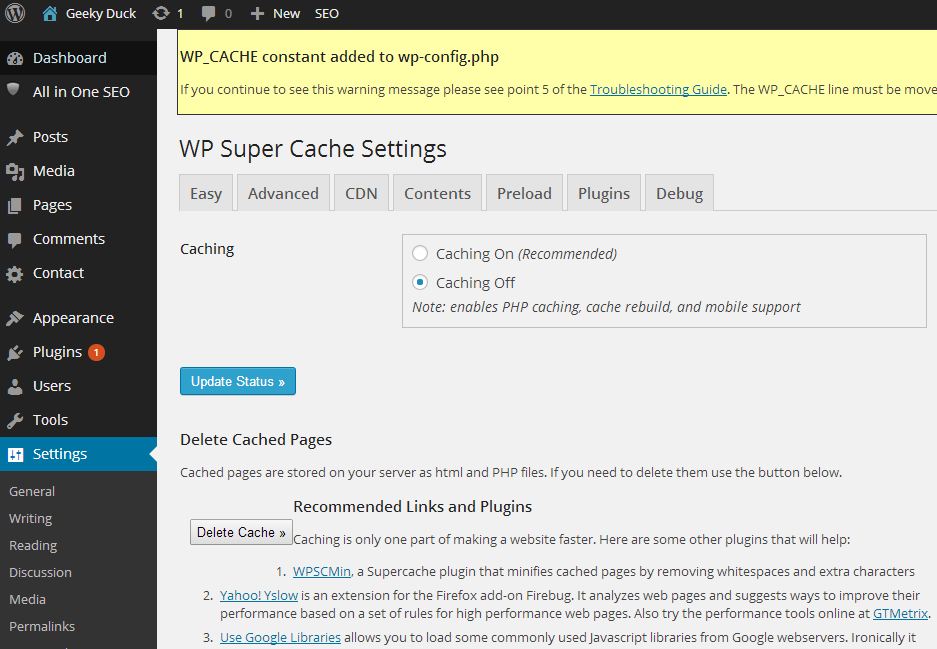 Usefulness: 10/10
Reliability: 9/10
This plugin takes the best WordPress security features and techniques and combines them in a single plugin. It scan your site instantly and see where you can improve your security.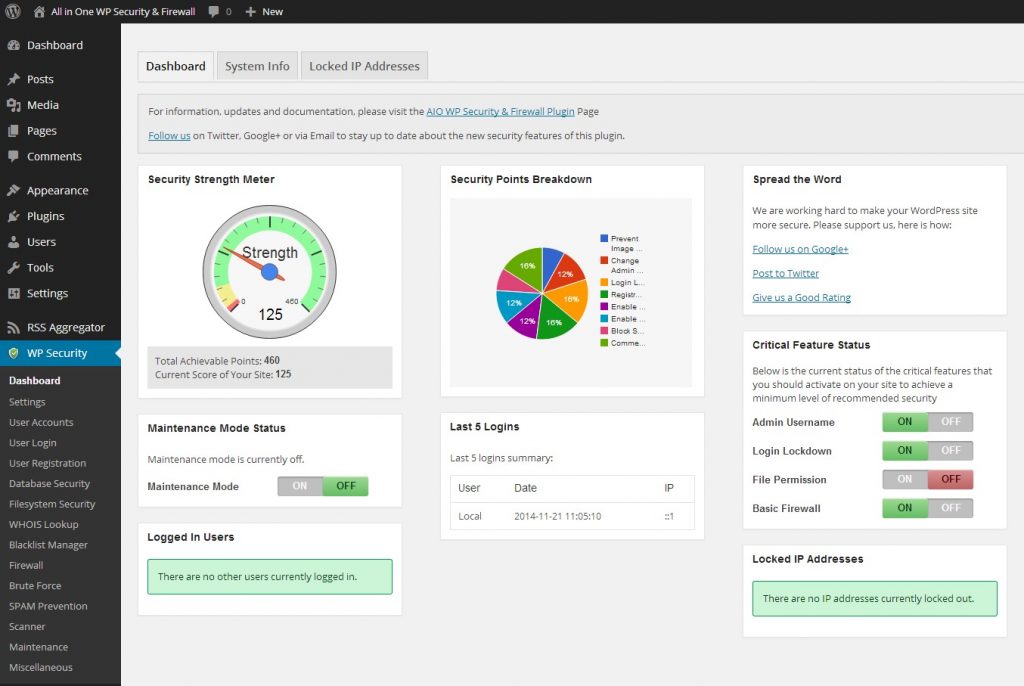 Usefulness: 10/10
Reliability: 9/10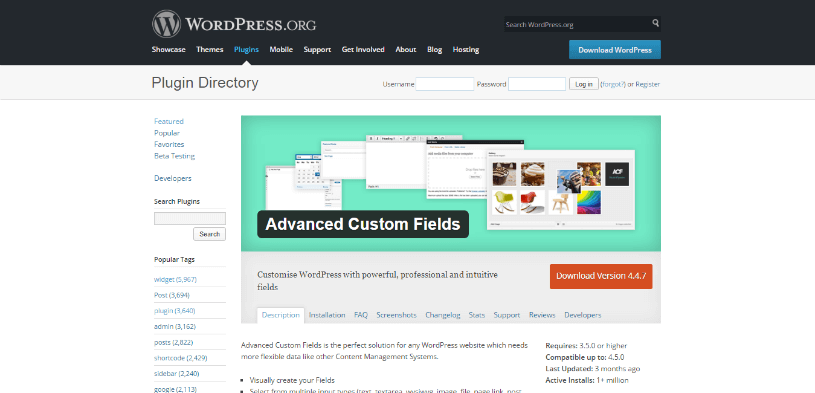 This plugin allows you to create custom field for any post type and page, even a custom post type. You will feel like your wordpress blog is a handicap without this plugin.
The Repeater something useful that allows you to add infinite rows/records for a specific field. Now it's only available on premium version.

Broken Link Checker monitors the links found in your posts, pages, comments and more. Any broken links that no longer work, missing images, or any redirects will be identified.
Broken links can be edited directly from the plugin page upon identified. This will save your day for manually updating each post.
Related: How to Harden your WordPress to Survive Hacking Attempts
Final Thought
Please  be careful while searching a plugin on wordpress, we know there are malicious plugins trying to mimic other popular plugin which will create a backdoor to your site upon install. For example,  the "Google XML Sitemaps" plugin search issue as mentioned above has a potential risk of a user to get a malicious plugin.
We are recommending these plugins as "reliable plugins" based on their popularity, reputations, historical performance and hiccups. However, keep in mind that every single plugin post a potential security risk. In case of a security flaw, these trusted plugin would likely to pay more attention to troubleshoot the problems and provide support compare with others.