Facebook Rolls Out Cloud Games On Apple Devices Via Browsers
On Friday, Facebook announced that they are releasing cloud games on Apple devices through a web application for the Safari Browser.
This means that people can now play cloud games instantly on a mobile device or a web browser without having to download anything via the app store.
The move of Facebook Comes after the social network raised concerns regarding the updates of Apple on its cloud gaming policy, which says that each streaming game should be submitted to the App Store as an individual application so it could be reviewed.
Amazon and Microsoft are 2 other companies that offer cloud games on Apple Devices.
Vivek Sharma, the vice president of Facebook Gaming, said:
We've come to the same conclusion as others: web apps are the only option for streaming cloud games on iOS at the moment. As many have pointed out, Apple's policy to 'allow' cloud games on the App Store doesn't allow for much at all." Sharma added that Apple's cloud gaming policy creates "roadblocks" that prevent people from "discovering new games, playing cross-device, and accessing high-quality games instantly in native iOS apps.
In a post that was made on Twitter recently, Facebook outlined on how their users could play the cloud games on an Apple device that they own.
This is what it would look like: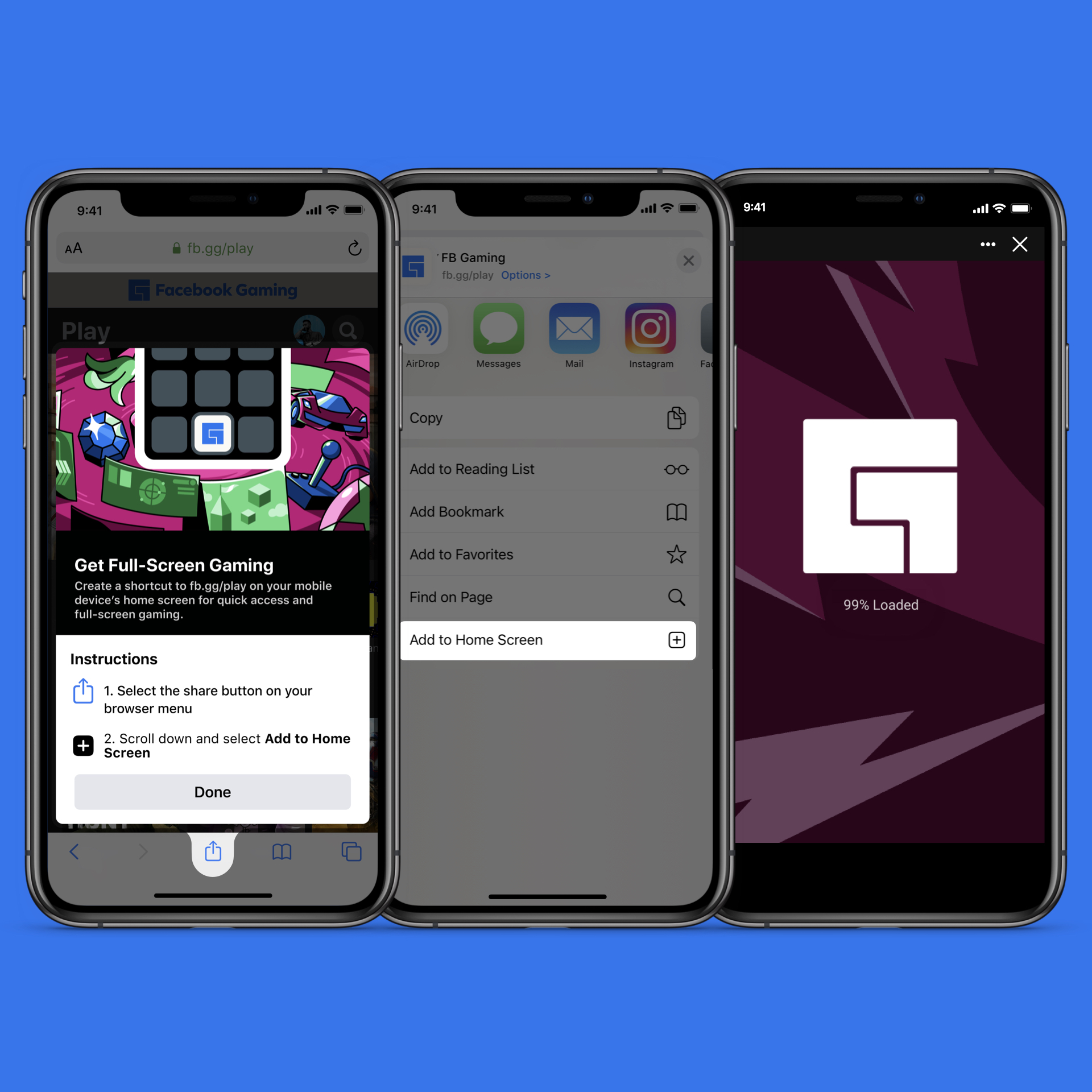 What are some of the games that are playable right now?
According to a post by Cnet, they said Assassin's Creed Rebellion, Risk: Global Domination and LEGO Legacy: Heroes Unboxed are just some of the games that are available to play.
The thing is, there is a possibility that they might not be available in some locations.
Facebook has said that cloud games are only playable in the US, parts of Canada and Mexico.
Facebook added "The web app is available globally on Safari browser, but cloud games are only playable in the U.S. and parts of Canada and Mexico. Anyone outside of those areas can play HTML5 games in the web app. As we expand cloud games to more regions, they'll launch in the web app, too."
Should Facebook bring this feature to more countries? Let us know what you think about it by leaving a comment in the comments section below!