How To Change Fonts On Samsung Phone
The good thing with Android phones is that we can do a lot of things on them and can personalize them to make them more like what we want them to look like.
While a lot of operating systems on phones limit the personalization of the device, that's not the case with Samsung phone and one of the most important aspects of personalizing phones is the fonts.
Fonts can change the entire look of our phone, luckily if you own a Samsung phone, you can change yours by just doing a couple of things.
To help you personalize your phone, we are going to list down some things that you can do in order to change the fonts on your Samsung Galaxy Device.
First step:
The first thing that you need to do is open the settings application, which you can do by simply swiping down and tapping the gear icon or go to your application list and hit the Settings application button, which looks like a gear.

Second step:
The second thing that you would have to do is scroll down a bit and find the "Display" button on the settings application.

Third step:
The third thing that you need to do is find the "Font Size and Style" option under the Display menu.

Fourth step:
The fourth thing that you would have to do is find "Font Style" and click it. It should be on your screen once you arrive at the Font Size and Style option.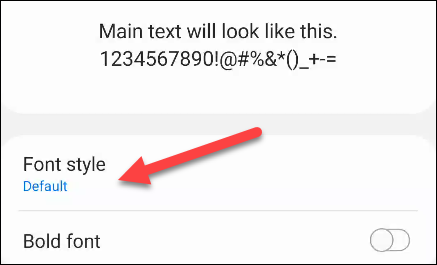 Fifth step:
Once you arrive in that menu, you can choose from a number of pre-installed fonts.
In case you like a font in that place, you can go with it, in case you want something different, you can top "Download Fonts". This will bring you to find more fonts that you can download via the Samsung Galaxy Store.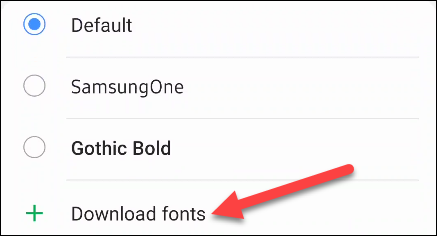 Did we miss out anything in the list above? Let us know what we missed out in the steps above by leaving a comment in the comments section below!