15 Best Accessories To Buy For MacBook Air And MacBook Pro If You're A Student
A lot of people use MacBooks on a daily basis, but the thing is, they don't have accessories to make it more useful.
To help MacBook users out in that problem, we are going to list down some accessories that you need to have so you can protect or use your laptop in a better and much efficient way.
15 Best Accessories To Buy For MacBook Air And MacBook Pro If You're A Student
Small Handy Case For Power Adapter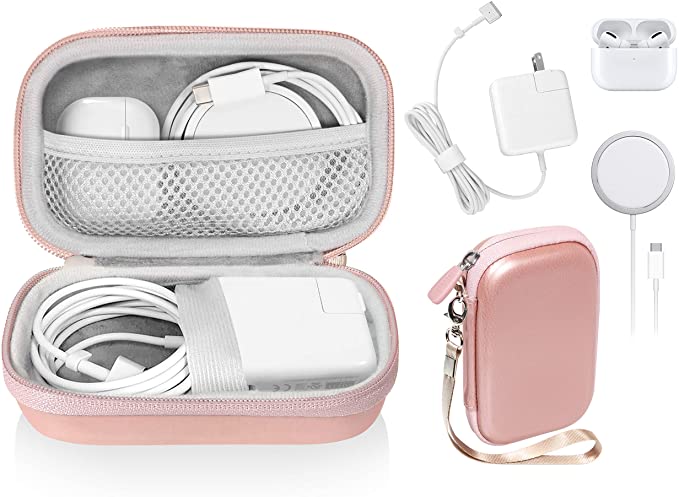 If you are on Amazon, you have to try out the Handy Case for MacBook's. If you are always on the go and you love to carry around your laptop with you, this one can safely keep charger, earphones, and other cords safely inside it. The best thing about it is that it will only cost you around $10 USD. Another benefit with this one is that it comes in 5 colors!
USB C Adaptor for MacBook Air and MacBook Pro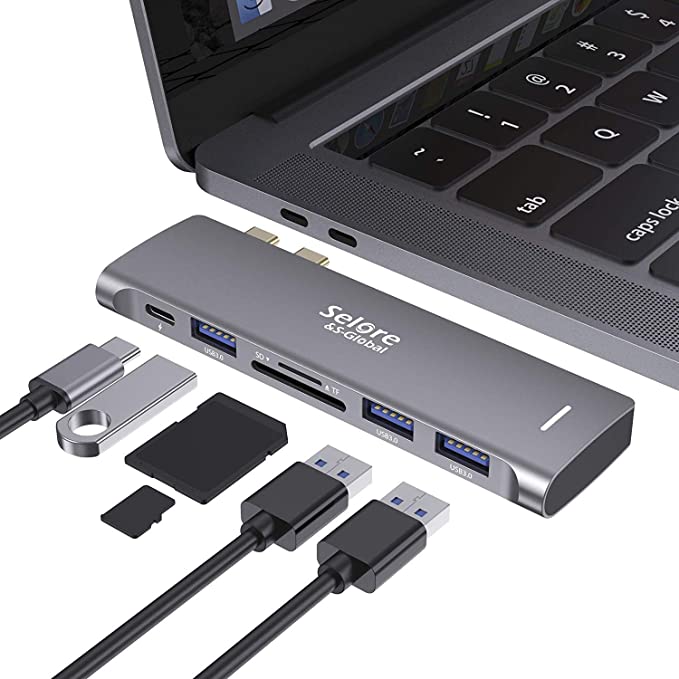 Another thing that you need to have is a USB C Adapter for your laptop, considering that you do not have enough ports on this device. Yep, you need this one, especially if you are a student or a person who loves photo and video editing.
More about this item:
USB Type C Macbook Hub 6 in 1: This Macbook pro Adapter is specially designed for MacBook Air 13″(Retina) and MacBook Pro 13″/ 13″(Touch Bar)/ 15″(Touch Bar);
It features 100W Thunderbolt 3 port, 3 USB 3.0 ports, and SD/Micro SD card reader, expand your MacBook's capabilities simply ; Easy to use, Plug and play.
Super Speed USB 3.0 Transfer: This Macbook Pro usb-c adapter enable you to connect hard drive, printer, mouse and more USB devices to your MacBook Pro and transfer data at up to 5Gbp/s; Backwards compatible with USB 2.0 devices.
Fast Power Delivery: Macbook Pro Thunderbolt 3 hub adapter max 100W; Supports up to 5K or 2x4K @ 60Hz video display; Transferring data at speeds of up to 40Gb/s, which is two times faster than Thunderbolt 2 port.
Convinient USB C to SD TF Card reader: Speed up to 104 Mbp/s for USB-C/Type-C/Thunderbolt 3 devices to access files from SD/TF card reader, quickly view your photos or videos, perfect for Photographer or designer,etc; And SD and TF card can work simulataneously.
Note:this USB C Dongle can't work with Macbook pro Case
MacBook Stand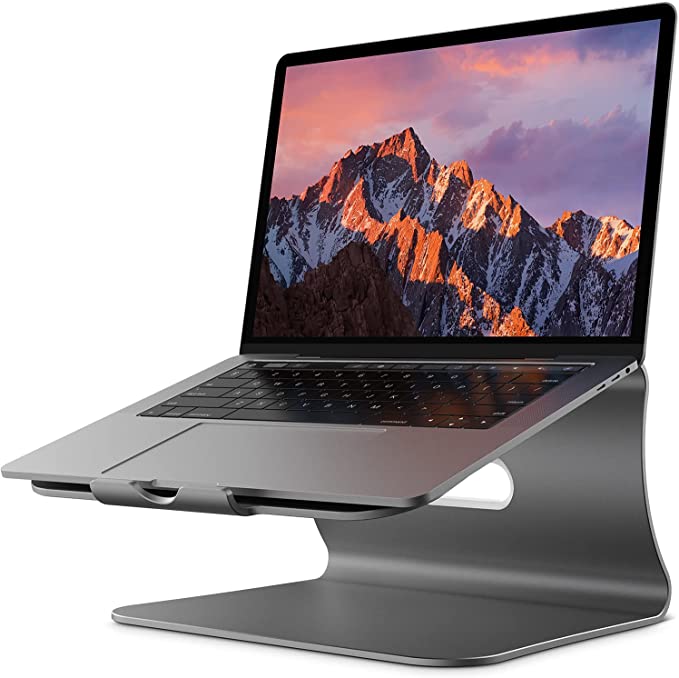 The third thing that you need to have is a Laptop Stand. This stand is made out of Aluminium, which means it's going to go pretty well with the color of your MacBook. This one can hold all types of Laptops, as long as they fit.
Here are some more information about the product:
High Quality Material】 Bestand Laptop stands are made of 7000 series aluminum alloy which widely used in aerospace equipment. It is harder and more wearable than laptop stands which are made of 6000 series aluminum alloy. After oxidation treatment, Bestand laptop stands have a better corrosion resistance, hardness and wearable quality.
【Stable & Widely Compatible 】4 mm thickness, 66 pounds load-bearing capacity, the notebook stand is stable and not distort. Compatible with 11-16″ apple MacBook, MacBook Pro/ Air, Powerbook, Asus, Sony, Dell, HP, Toshiba, Lenovo and other notebooks. Whether its high quality or load-bearing capacity, you will not regret choosing Bestand laptop stands.
【Ergonomic Design】 Bestand laptop stand can raise laptop screen height to eye level for better typing, watching and sitting properly, keep your back and neck in a comfortable posture, and relieve the stiffness of your back and neck.
【Considerate Design】 Silicone pads on the top surface, front lip and at the bottom to hold your laptop stable in place and maximum protect your device from any scratches and sliding. The heat conduction alloy and ventilation hollow design, prevent it from overheating and keep your notebook cooling.
【Guarantee】We stand by the quality of our laptop stand and are glad to provide a 1 year warranty at no additional cost. With millions of stands sold across the world, you can trust Bestand as the leader in quality and fun!
Ultra Thin Keyboard Cover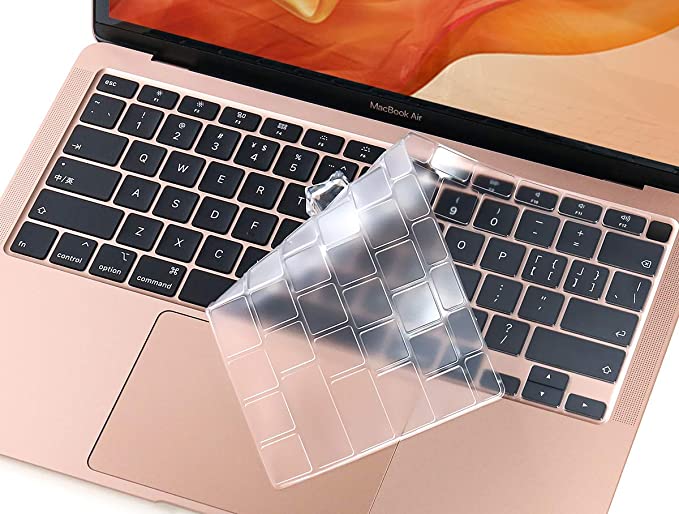 If you hate it when your keyboards get that grease or when dust gets stuck in the keyboard, you want to buy this Ultra Thin Keyboard cover from TPU Protective Skin. This one has a matte finish and is really smooth and good to use on a daily basis. Please do keep in mind this one is only for MacBook Air.
Here are some more information about the product:
Waterproof
Dustproof
Designed for US Keyboard Layout
Will not work on 2019 and 2018 MacBook Air
Screen Protector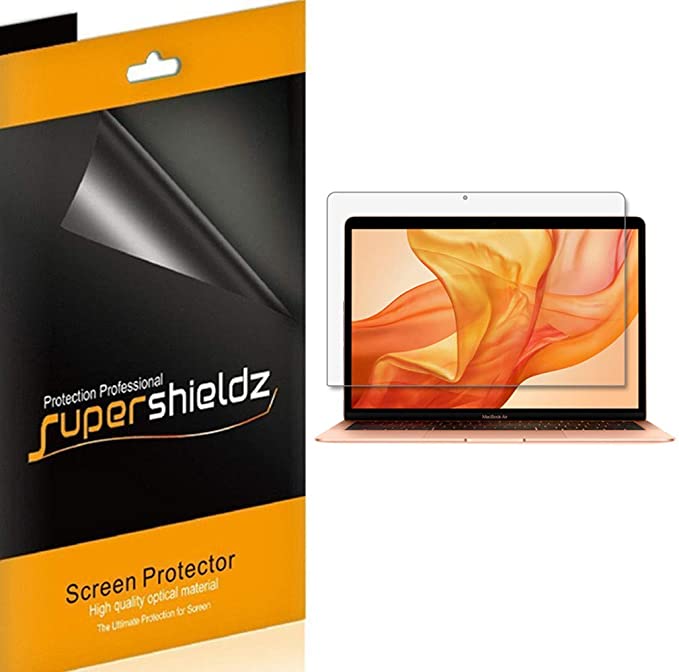 If you want to add another layer of protection on your MacBook Air and MacBook Pro, you need to buy a screen protector for your MacBook. This one from Supershieldz can help you offer another layer of protection on your expensive device. Also, this one offers Anti Glare and Anti Fingerprint features and has a Matte finish.
More information about this product:
to reduce glare and fingerprints
Made from the high quality Japanese PET film for easy installation and no residue when removed
Real touch sensitivity for a natural feel that provides flawless touch screen accuracy
Protects your screen from daily scratches, dust and scrapes
Case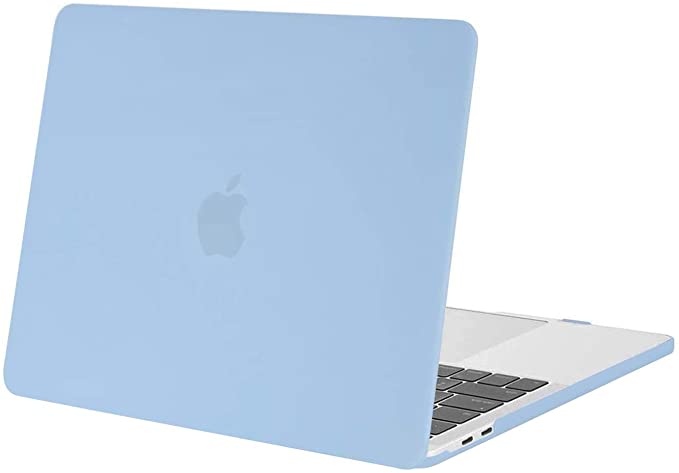 If you bought a MacBook so you can use it for a long time, you want to make sure you are getting a case for it so you can protect it from physical scratches and damages. Also, the good thing about going with MacBooks is that they have a good resell value, so if you want to sell yours in the future, you can easily keep the rate high because it does not have any physical damages.
Screen Protector With Camera Shutter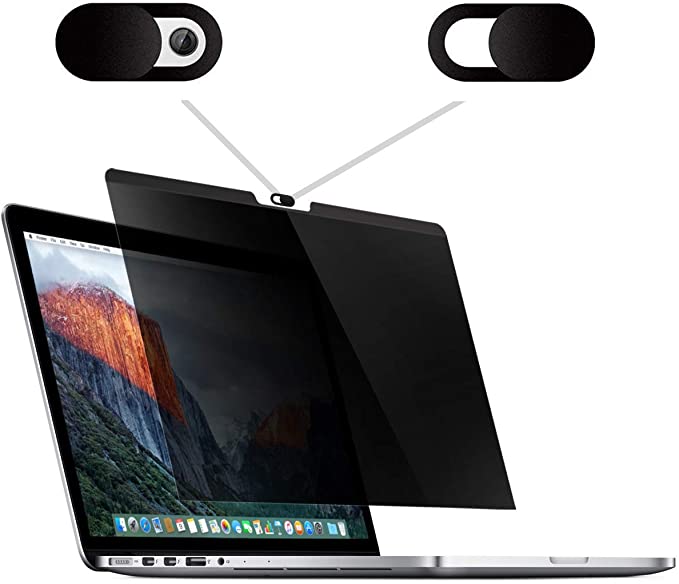 No one is safe from hackers and if you are using the internet, you might visit websites that end up secretly using your camera. To protect yourself from such hackers, you want to do what's obvious and easy. One of the best ways to protect yourself from hackers that want to access your camera is have a shutter over your camera. I mean, if it's all black, they wont see you and they cant see what you are doing.
8 . Lap Desk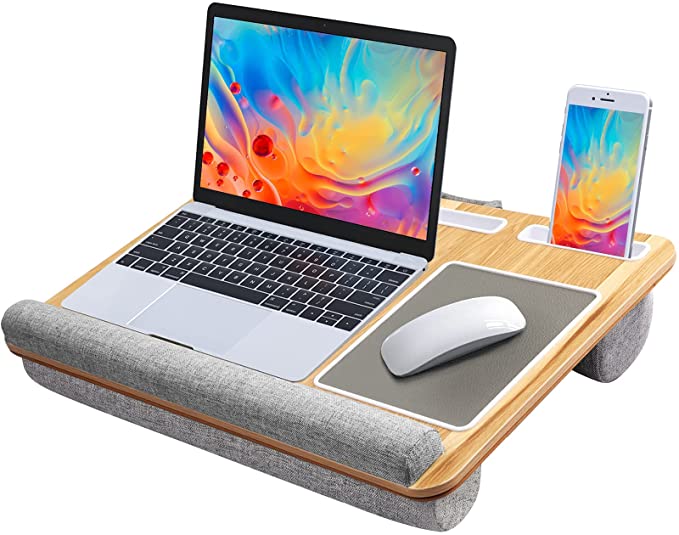 If you are one of those people who want to work or watch movies in your bed, this one is a good option for you. A lap desk that can handle multiple things is really beneficial for you, considering that you can prioritise comfort. Not only that, but they can also be used for multiple purposes, which includes eating.
The one that we recommended is from Huanuo, they have a lot of good ratings and most of them are saying that it's made out of really good material.
Laptop Stand Holder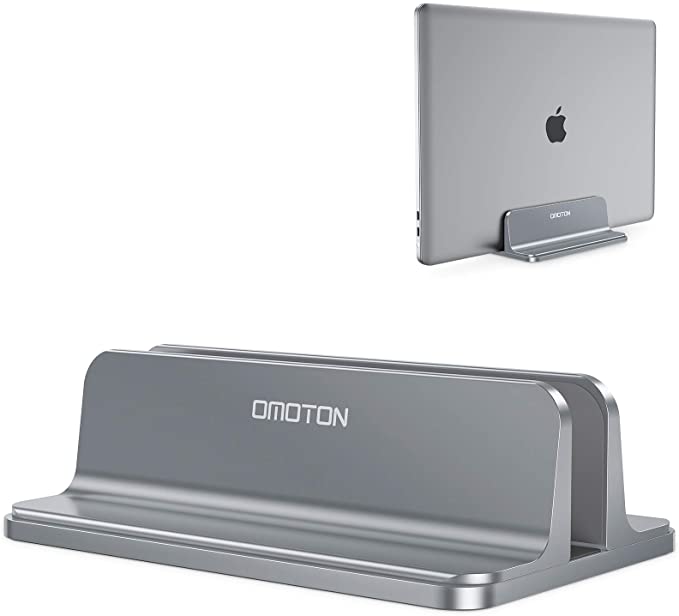 You want to make sure that your laptop is safe when you are not using it, which is why you either put it in a cover or you place it properly in a vertical laptop stand holder. This one from Omoton is amazing and is capable of holding up to 17.3 inch large laptops. The benefit with this one is that it can help you save a lot of space. We recommend this one if you are a student.
What about the Laptop Stand Holder from Omoton?
According to the post that they made on Amazon, it has an adjustable size, is scratch resistant and has a protective mat that will keep your devices scratch free once you place it in the stand.
Laptop Sleeve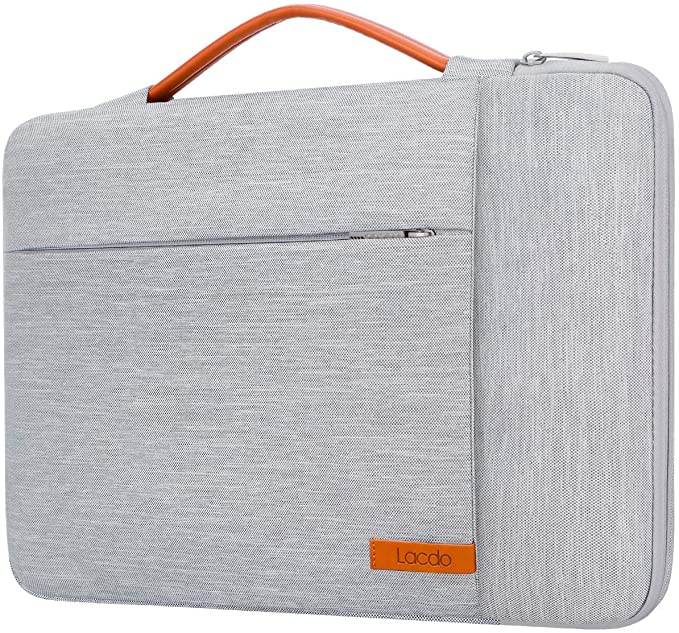 Another thing that you need to have if you own a MacBook is a soft protective sleeve. This one from Lacdo is a pretty known and affordable hand sleeve case that can store laptops and even iPads if you have those. They are durable and are made out of a pretty decent material. This one is good for you if your love to carry around your laptop with you but you hate to place it in your backpack.
USB-C to USB Adapter
If you are a student who carries around a USB around with them all the time but uses a MacBook, this one is a must to have. This USB-C to USB Adapter can help you out a lot in transferring files from different PC's or laptops to your laptop. This is a must considering that not all laptops have AirDrop, this one can will cost you some money, but it will be totally worth it.
We recommend you to buy an Adapter from Apple itself, it will be expensive when compared with other company prices, but the quality on this one is better.
What about Apple's MJ1M2AM/A USB-C to USB Adaptor:
USB-C to USB Adapter
Connections: USB 3.1 Gen 1, USB-C
Some USB accessories are not supported
Microfiber Cleaning Cloths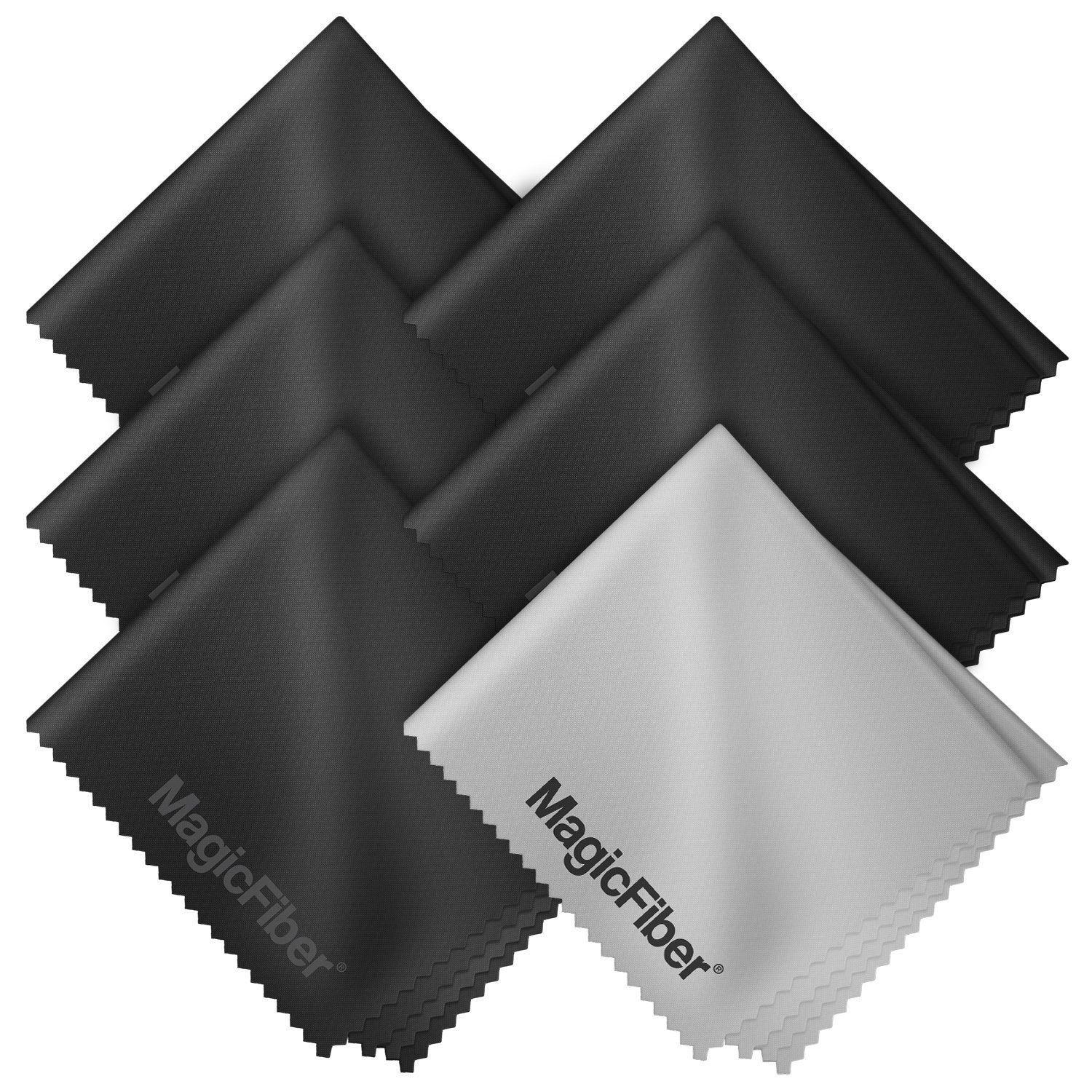 Stop using normal cloths, but instead buy microfiber cloth so you can keep dust particles away. Not only that, but this one is recommended for cleaning surfaces that are prone to scratches. You can buy any type of microfiber cleaning cloths, but we would suggest one from MagicFiber on Amazon.com. They have some pretty good reviews and for 6 pieces, you can get them at just $8.99. Not only that, but there is also a Coupon that you can avail, which can save you an extra 20 percent.
Wireless Mouse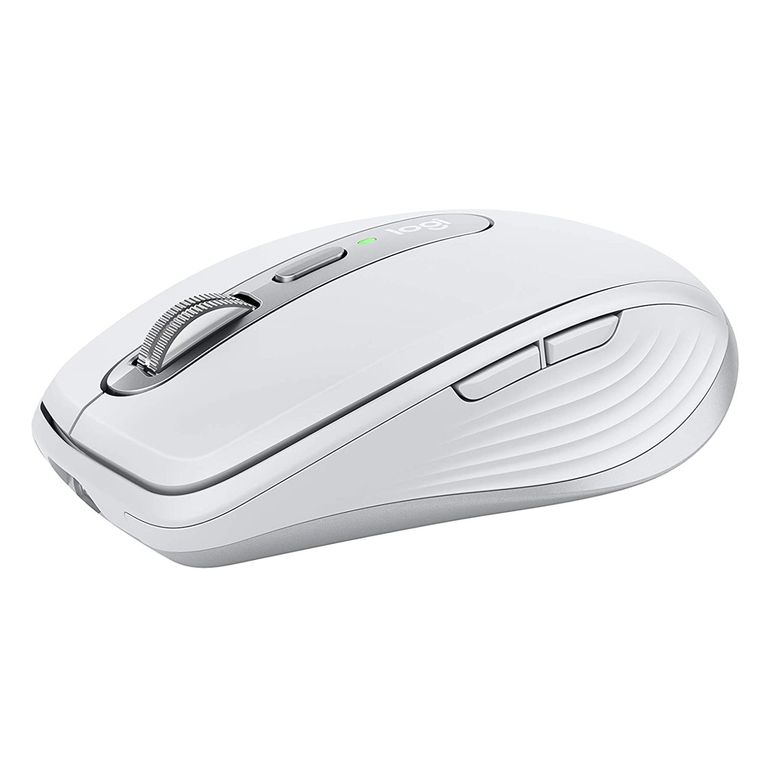 If you are used on using a mouse, you need to buy a wireless mouse for your laptop. We suggest one from Logitech, especially the Logitech MX Anywhere 3 wireless mouse. This one is known to pair flawlessly with Apple Devices and the best thing about it is that it uses a USB-C connector for charging.
You can buy this one in graphite, pale gray and rose colors.
Portable SSD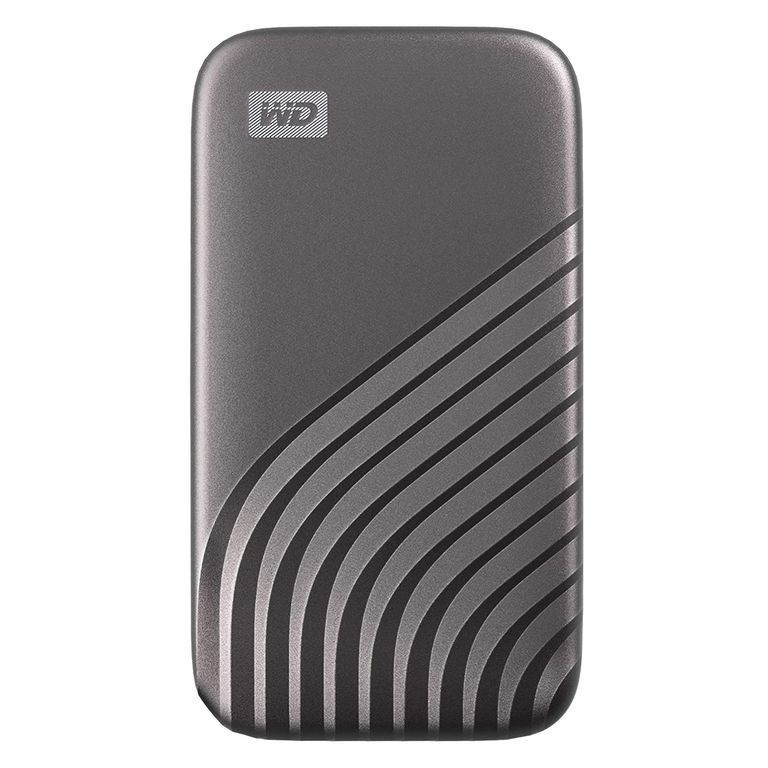 If you do not want to pay extra $200 for just 256GB of storage on your MacBook, buying a portable SSD is something that you should be looking into. The one that we are suggesting you to buy right now is from WD My Passport Portable, this one has 1TB and you can buy it right now for under $150 from Amazon.com. The best thing about it is that it offers 1TB of storage and the transfer speeds on this one are just amazing. Also, the best thing about this is that it uses a USB-C 3.2 connection, which means you do not have to buy an extra wire for any connection things. You can also opt in for the 500GB one on this one if you think you don't need 1TB of extra storage.
Apple AirPods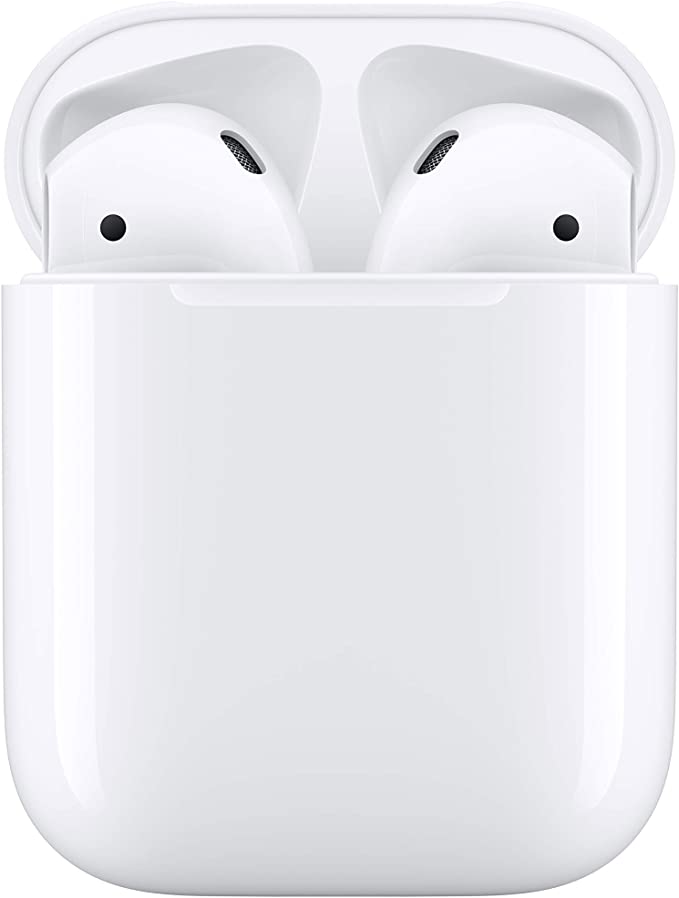 If you want to make your music listening experience a really great one, you want to buy Apple AirPods from Apple. You can get them for under $130 from Amazon and the best thing about them is that they are the best to pair with Apple products. They have a pretty decent quality and the sound experience that they offer is really great.
Did we miss anything in the list above? Let us know what we missed out so we can add them right away!