Google Removes 9 Applications From Play Store After They Were Found Stealing Facebook Login Credentials
Wondering where some of the apps that you had are not available to download anymore? Well, they probably got deleted.
Google has announced that they have removed  9 applications from their Play Store after their researchers found out that they were stealing the login credential of Facebook users who had them on their phone.
The applications that were removed from their store were the usual utility tools and apps that were commonly found on normal devices.
According to Dr. Web, an antivirus services provider, their analysts found the malicious applications.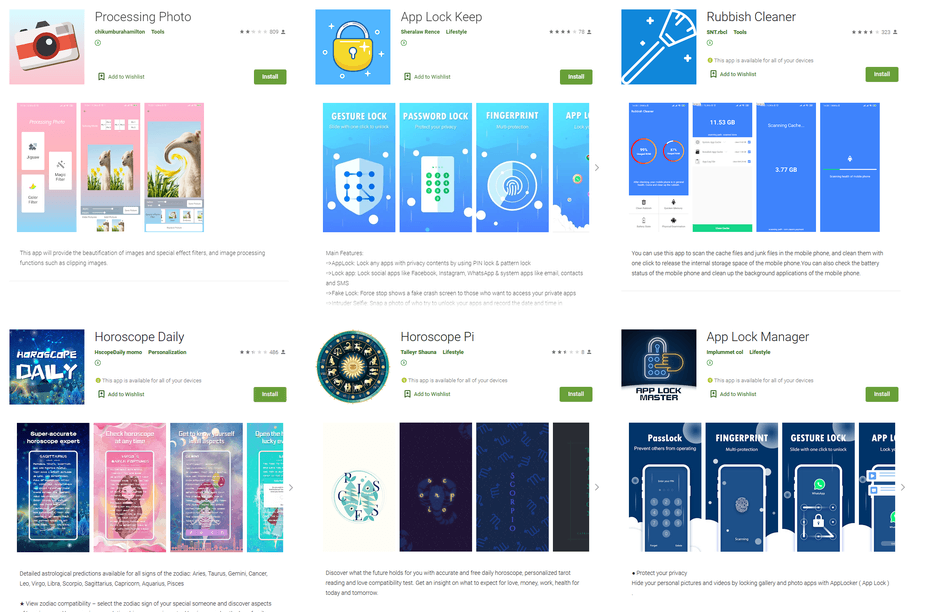 The apps are:
Processing Photo
App Lock Keep
Rubbish Cleaner
Horoscope Daily
Horoscope Pi
App Lock Manager
Lockit Master
Inwell Fitness
PIP Photo
The analysts found out that the applications were acting as trojan malwares and were stealing login credential from their users.
The applications tricked its users by showing an exact replica of Facebook's login page. The apps then loaded a JavaScript command that stole their login credentials.
Not only that, but the apps also stole browser cookies from the authorisation session.
The malware variants and all of them used an identical JS code to steal user data.
Also, 3 of the apps were native Android applications and 2 were used with Google's Flutter SDK.
Here are the malware variants that were identified by Dr. Web:
A Google Spokesperson told Ars Technica that they have also banned the developers of the applications from Google Play Store.
This means that those Developers can no longer publish any new applications on the marketplace.
Google did not reveal how many users got affected by the virus.
What are your thoughts on the malware? Let us know what you think about it by leaving a comment in the comments section below!