How to dislike videos on TikTok
Not liking what you just watched a video on TikTok? Lucky for you, you can do a bunch of things to change that.
It's pretty obvious that you might not like what you see on TikTok, considering that there are some people who just post cringe videos on the platform and do stuff just so they can piss off some people, but the thing is, there is very little on what you can do remove those videos.
So what are those little things?
The good thing is that you can dislike some of the videos by telling TikTok itself that you are not interested to see videos like the ones that you just recently watched.
So what exactly can you do?
First Step: Long Press
The first thing that you would need to do is long press the video that you do not like until a new button and setting options come in front of you.
Second Step: Wait till the Pop-up menu appears
The second thing that you will need to do in order to dislike TikTok videos is wait until a pop-up up menu appears.
You will get a pop-up menu that says you can save the video, add the video in your favourites, report it, or click on the option where it says "Not Interested".
The menu should look like this: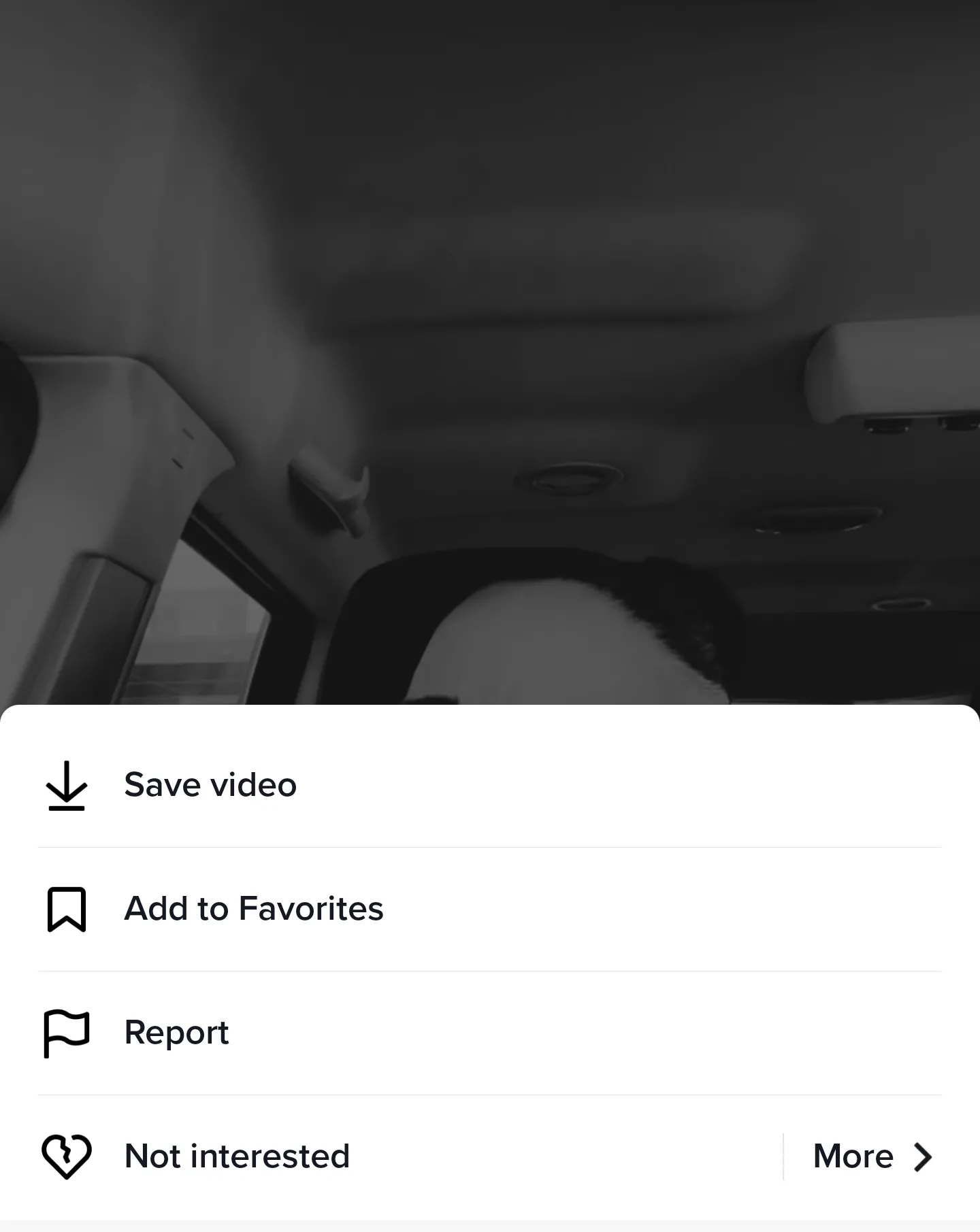 Third Step: Not Interested
The third thing that you are required to do to do is click on "not interested". Going with this option will allow you to get to another menu, which will be the final.
Fourth Step: Choose
The last one is you will get to choose if you want to hide videos from that users or if you do not want videos with that sound to appear again. The option is yours.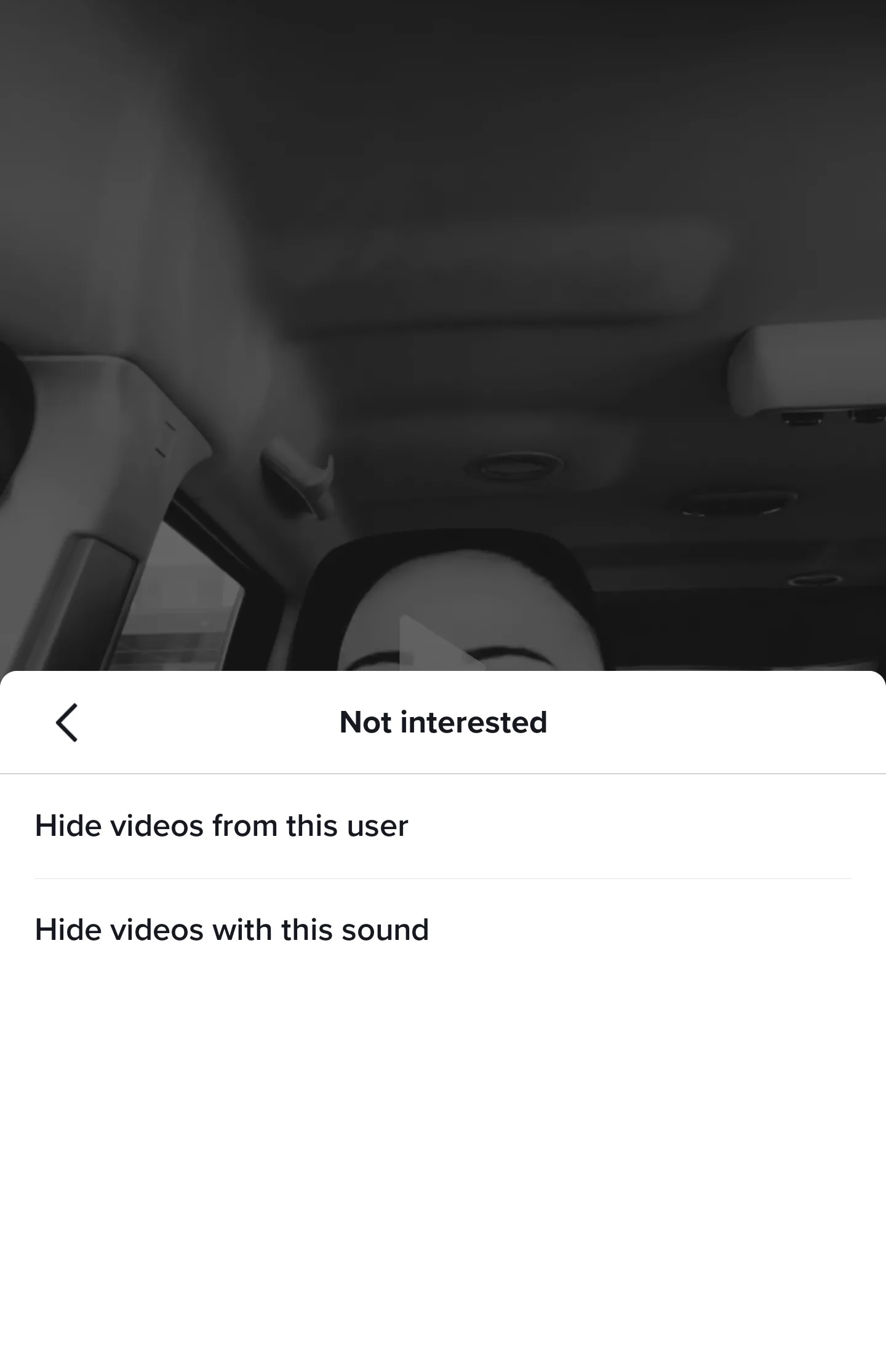 This is the closest that we can reach disliking a video on TikTok.
Do you know a better technique to dislike videos on TikTok? Let us know what the technique is by leaving a comment in the comments section below!