WhatsApp To Start Public Testing Of Multi-Device Support
WhatsApp is reportedly going to start the early beta testing of their new and very anticipated multi-device support feature.
The feature that they are about to try out is going to allow users to login into multiple devices with the same WhatsApp account. But this time, users will not logout in the main device, but instead, they can now use the same account on multiple devices.
According to reports, the new multi-device feature is going to allow users to link up to 4 devices with the same account at once.
Mark Zuckerberg, the CEO of Facebook and Will Cathcart, the chief of WhatsApp, confirmed that the multi-device testing for public beta users will be rolling out in a month or two.
WABetaInfo, a known features tracker for the app WhatsApp, tweeted earlier this month and confirmed that the new feature will be released for mass testing in the coming months.
The new feature is going to be available for beta testing on both Android and iOS devices, said WABetaInfo.
WABetaInfo also shared a screenshot of the upcoming feature. In the post, there is a message that says: "Use WhatsApp on up to 4 additional devices at once without keeping your phone online."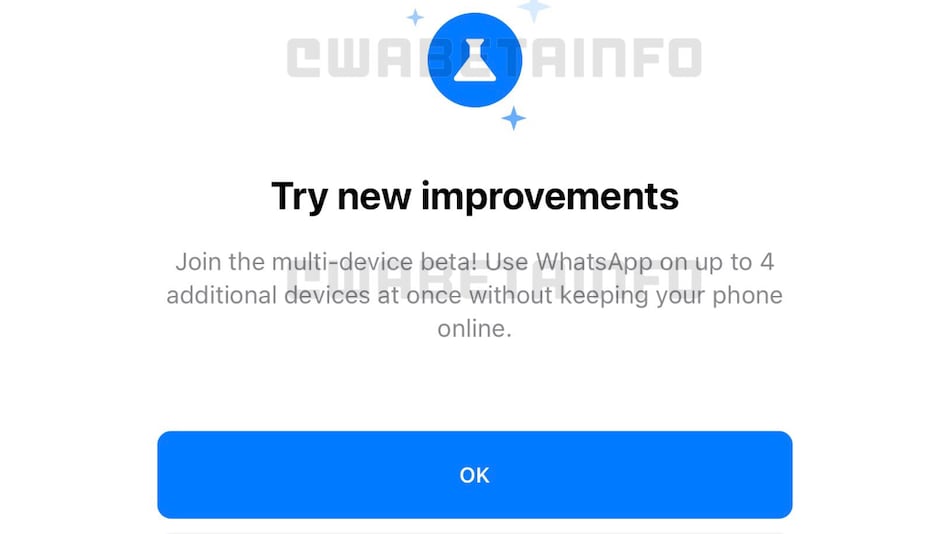 Talking about the feature, Mark said:
It's been a big technical challenge to get all your messages and content to sync.
The multi-device support has been under development for over a year now.
What are your thoughts on the new public beta that they are about to release? Let us know what you think about it by leaving a comment in the comments section below!