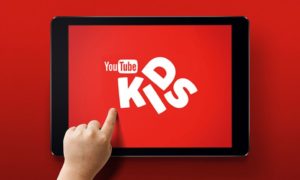 Everything you need to know about YouTube Kids
YouTube, a video streaming platform, is used by kids, adults, and even old people to watch news, entertaining videos, and many more. But the thing is, some videos that are uploaded on this platform are not suitable for young audiences.
In 2015, YouTube launched YouTube Kids in the UK.
They did that in order to filter out adult videos for kids that are below the age of 13. This means they can only watch cartoons and other videos that are suitable for their young age. 
What is YouTube Kids?
YouTube Kids is an application that is developed by YouTube with hopes of offering age-appropriate content to kids that are under the age of 13. This application is available on Android, iOS, smart TVs, and other platforms. This type of YouTube also allows parents to have all access to the application, which is known as parental control.
What type of videos are present on YouTube Kids?
The best thing about YouTube Kids is that it is free to use. Not only that, but this one does not have any advertisements running on the videos. This happened after YouTube was involved in legal trouble earlier for running ads on kids videos.
The videos that kids can watch on this platform includes nursery rhymes, toy videos, and music videos that are suitable for their age. 
Parental Control
Another benefit of using this one is that there are parental controls on this one, which means you can do the following:
Turn off the search button
Set a timer
Clear history
Know the watch history
Pause history
Unpause search history 
Does YouTube Kids collet data?
No, YouTube Kids does not collect data. Some people think that it does, but they do not. The age, name, contact, home address, location, and other data are not collected. The only data that is collected is the video data that the kid is watching, this allows them to suggest videos that are similar to the videos the kid likes.