How To Use Hands-Free Alexa Setting On Windows 10 – How To Download Alexa On PC For Free
Alexa is now available to download on Windows 10 and it is more powerful than it's built-in Cortana. When Amazon first brought their AI to Windows, its wake up word only worked on a few computers.
As we all know that "Alexa" is powerful and many say that it is better than Cortana. But before this, Alexa did not support its wake up word on many computers. But after an update, when you say "Alexa", the assistant starts working.
After updates, Alexa runs in your background and wakes up when you "Alexa".
How To Download Alexa for Windows 10?
To download Alexa for your Windows 10, Click Here. After you download the setup, launch it and check all the boxes that are required to be checked and go through its set up process.
When everything is done, Alexa will ask you to allow her access to your microphone, when you allow this. You will automatically enable its Hands-Free mode. Alexa will be listening to you and once you say "Alexa", the assistant will wake up and will be activated.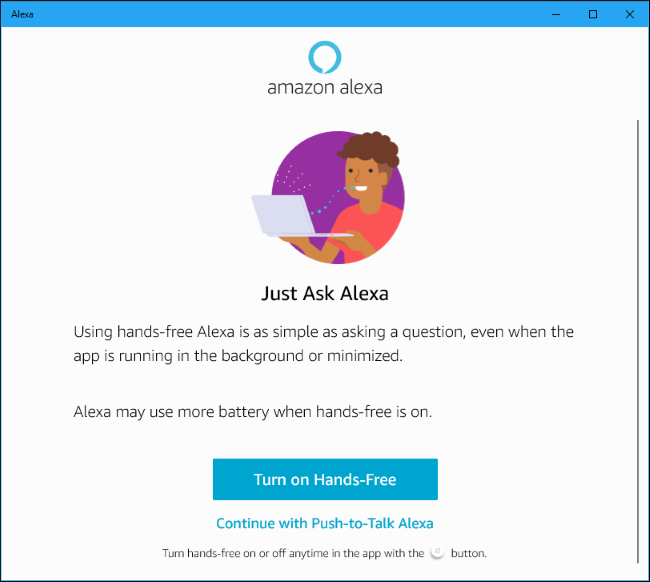 Also, Alexa will run in your background once your PC is running, if this does not work. You will have to manually open the application so it could listen to you and wait for its wake up call.
To speak with Alexa, you will have to say "Alexa" loud and clearly, so it can follow your commands.
Here are some things that you should try with Alexa on Windows 10:
"Alexa, what's on my calendar today?"
"Alexa, read me a book."
"Alexa, turn on the light."
"Alexa, what's the weather at home?"
How to disable the hands-free mode of Alexa in Windows 10?
So you want to disable its hands-free mode so you can save some power of your battery. For this, you will have to open up the application and you have to click the hands-free button and disable it.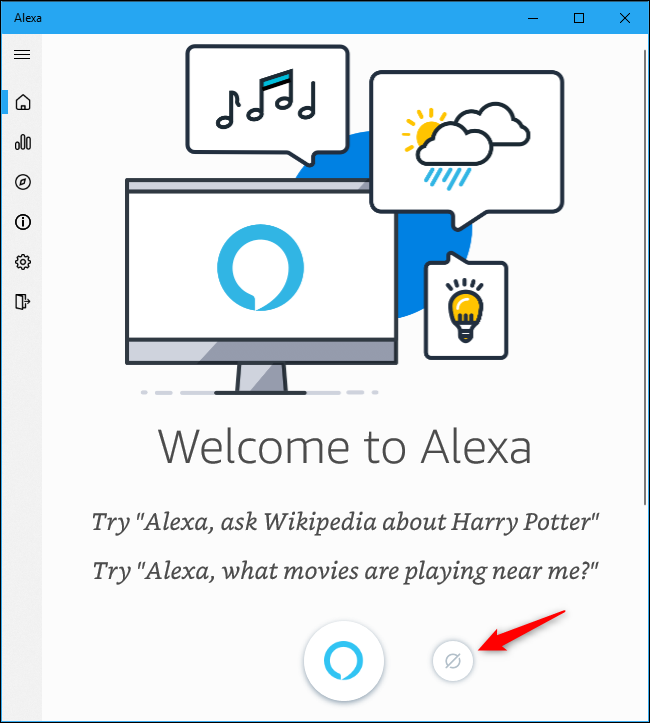 With this, Alexa will require you to open the application itself so you can access the assistant. Also, once you close the application, Alexa will stop listening to you.
How to check if Alexa is running in the background?
Click, Ctrl + Alt + Del and click on task manager. Then, find the application in the running programs and see if Alexa is still running in the background.
To activate the assistant again, open the application.