How To Turn On Night Light On Windows 10 And 11 | Works On Laptops And Computers
Looking at displays for a prolonged period of time is not a good thing to do, considering that it can harm your eyes and you are likely to get eye strain.
Luckily, there are some things that you can do in order to change things up and take care of your eyes.
Windows 10 allows you to limit the blue light that your display emits, which plays a huge role in harming your eyes and can keep you up at night.
Technology has a lot of ups and downs, luckily, Windows loves to make sure that their customers are healthy.
If you have Windows 10 or Windows 11, you can turn on Night Light and help yourself keep your eyes healthy and can help you go to sleep during night time.
Below, we are going to list down some things that you can do in order to turn on Night Light on your Windows 10 or 11.
Please do keep in mind that Night Light is not available if your monitor or device uses DisplayLink or Basic Display.
First step:
The first thing that you need to do is hit the Start button, which you can also do by hitting the windows button on your keyboard.
Second step:
The second thing that you need to do is open Settings.
Third step:
 The third thing that you need to do is go to System Settings.
Fourth step:
 The fourth thing that you would need to do is hit the Display option that is in front of you.
Fifth step:
 The last thing that you would have to do is hit the Night Lights Settings.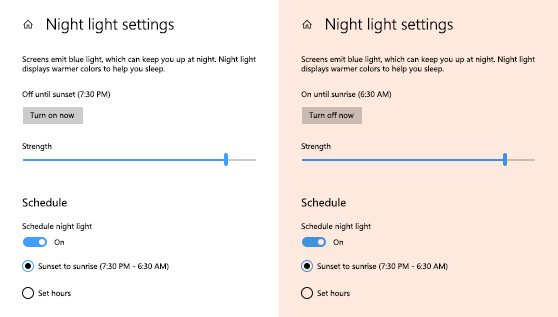 Once you hit the night light settings, you will see an option at Schedule.
You can either turn it on or set a schedule, which will automatically turn on Night Light once the clock hits a certain time.
Did we miss out anything in the steps above? Let us know what we missed out by leaving a comment in the comments section below!