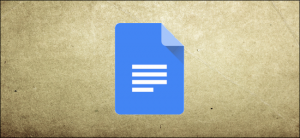 Use Voice Typing in Google Docs
The Google Docs allows you to use voice typing, this is really helpful when you are suffering from a hand injury or when you just don't feel like typing.
Here is how you can use Voice Typing in Google Docs
Important Note: The voice typing is only available if you are using Google Chrome.  
Use Voice Typing in Google Docs
The first thing you must do is plug a microphone to your computer, once it has been detected open Google Chrome and go to your Google Docs account. After opening this, type docs.new so it will open a new document.
How To Enable Voice Typing
To enable voice typing in the Google Docs, click tools and find voice typing. If you are using Windows you can also press Ctrl+Shift+S all at once or if you are using macOS you can press Commandt+Shift+S all at once.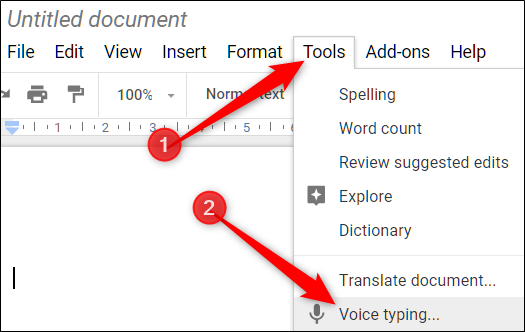 A new window with a microphone logo will pop-up in front of you, click it whenever you are ready to tell it what to write. You can also drag this tab away so you can see if the voice typing is writing exactly what you are saying.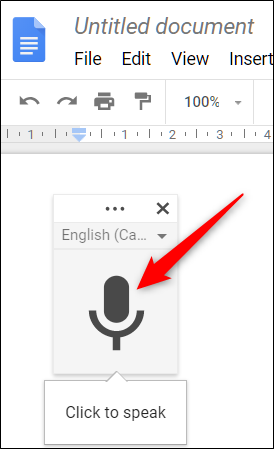 If you are using the Voice Typing for the first time, you will have to give Google Chrome permission so it can access and use your microphone.
If the voice typing did not work in the language you are talking, you will have to click the three dots that will let you select the language you will be using in the voice typing, and there are over 100 languages and dialects that you can choose from.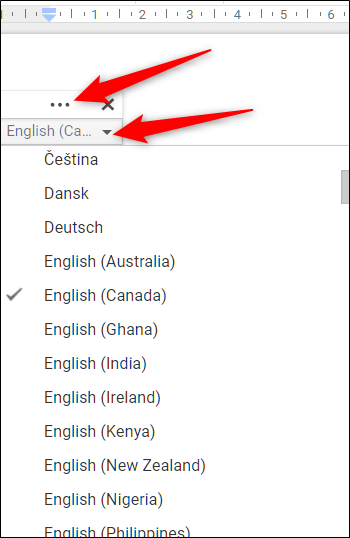 It is important that you will speak in a volume that is not too loud and not too low, it is also important to keep your pace steady and not too fast so the AI can understand what you are trying to type. Everything you are going to say will appear in the body of your document.
After you have finished speaking, make sure you click the microphone again so it will stop listening to you.
Adding Punctuation By Using Voice Typing
The Voice typing also understands you if you are trying to add punctuation in your document, you will have to use the following phrases or words:
Period
Comma
Exclamation mark
Question mark
New line
New Paragraph
Important Note: The punctuation only works in languages like Russian, Italian, French, Spanish, English, and German.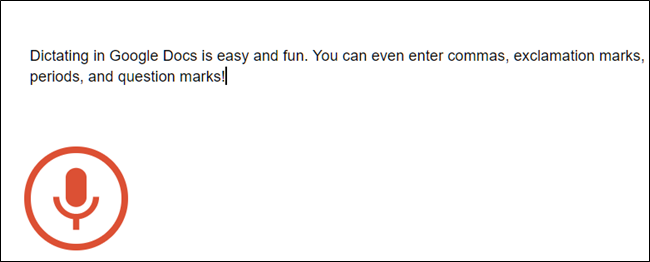 Note: Punctuation only works in German, English, Spanish, French, Italian, and Russian.
Using Voice Commands
You can also use voice typing to edit or format sentences and paragraphs that are in your document without having to touch anything.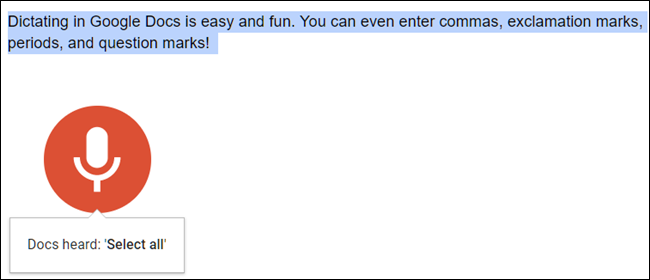 Important Note: Voice commands are only available in the language of English, so make sure your document language and account language is set in English.
When you want to delete something that you accidentally added in your document, you can say "Delete" or "Backspace" to remove the word that is placed behind the cursor.
Here are the most useful commands you can use to make the most out of the Voice Typing function:
Selecting text: Select [word, phrase, all, next line, next paragraph, next word, last word]"
Format your document: Apply Heading [1-6], apply normal text, Bold, italicize, italics, underline
Change font size: Decrease font size, increase font size, font size [6-400], make bigger, make smaller
Edit your document: Copy, cut, paste, delete [word or phrase], insert [table of contents, bookmark, equation, footer, header, page break]
Move around your document: Go to start/end of [line, paragraph, column, row, document], move to next/previous [character, word, page, column, heading, line, misspelling, paragraph, row]
After you have said the things you wanted to write in your document, you can stop the voice typing feature by saying "Stop Listening".
Voice Typing has come a long way from what it used to be before, with constant updates to it the feature is more stable, gives better commands, and has a greater accuracy that can help you use it when you are trying to write some notes or a whole document.
The Voice Typing Feature can also help those people who are suffering from Carpal Tunnel Syndrome or those who had a hand injury that is giving them extreme pain when they are typing. Once you get used to the feature, we can assure you that you will never have to use a keyboard or mouse again when you are writing a document again.