Tips on Speeding Up a Slow Windows PC
If your PC slows down, there're many options that can help to speed it up. Below are some best tips to speed up your computer.
Turning off Programs in Startup
As soon as you install any program, windows tend to add some small program which runs at the start of windows. However, if you install a lot of software the booting up process can become slow. If you have programs which aren't needed to run at the start of windows then you can simply disable startup programs manually or use the free tool CCleaner.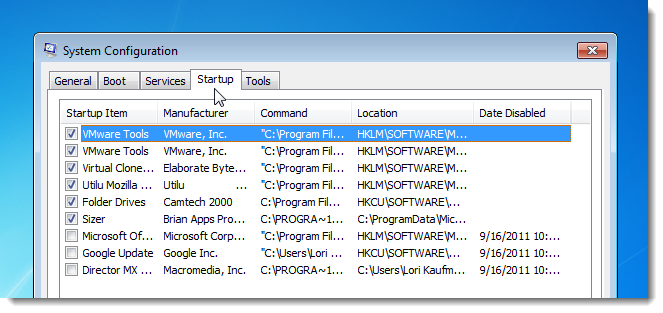 Clean Up Unwanted Files on Your PC
When you use the system, files start collecting in different places. Windows along with the programs running create log files and temporary files. Deleted  fFiles get collected in Recycle Bin, so empty it quite often. Internet browsers also create many temporary files while browsing, websites insert cookies on the computer, additionally download history as well as form history gets bigger. CCleaner cleans up your PC accurately and you can very easily set up CCleaner to automatically run on a schedule. If you want you may create a shortcut to run CCleaner quickly and silently.
Schedule a Disk Cleanup Task
Windows has a Disk Cleanup built-in tool which also removes temporary and old files so that you can reclaim the space in and speed up the PC.  You must always try to run the Disk Cleanup periodically, for example weekly or even monthly, as per your usage. A Windows Task Scheduler can also be set up a task to run the Disk Cleanup tool on a set schedule.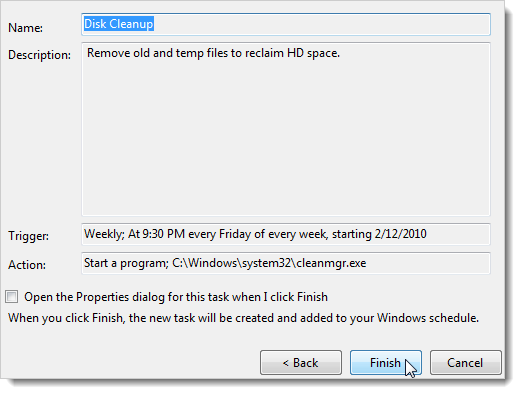 Turn off Features in Windows
Windows enables many features by default that you don't use on your PC. Nevertheless, these features are easy to disable. There're many methods of disabling Windows features.
Disable Windows Indexing Service
Windows Search Indexing service scans through folders and files on your computer and records all the information about an index file for speeding up its search process. However, this will result in slow down of your computer. You can easily turn off Windows Search Indexing service if you aren't into searching of folders or files.
Open Start menu, type "services.msc" (without quotes) in its search box. Click or Enter the services.msc.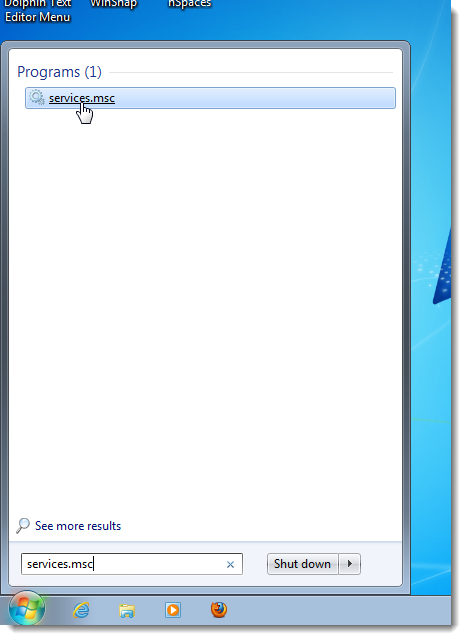 In Services dialog box on its right pane, scroll down till you see Windows Search service. Then you have to Right-click and you will see a popup from that menu select Properties.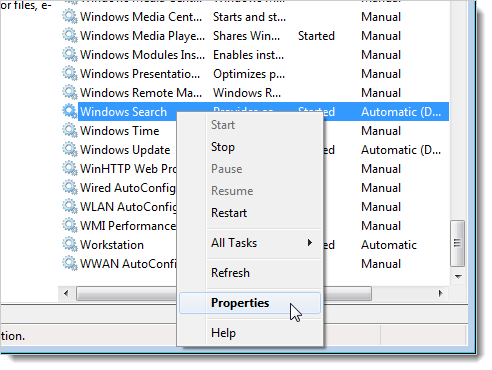 Windows Search Properties will display. Now you have to select the Disabled option from Startup type which is a drop-down list. Then Click OK for your system to accept changes and close it.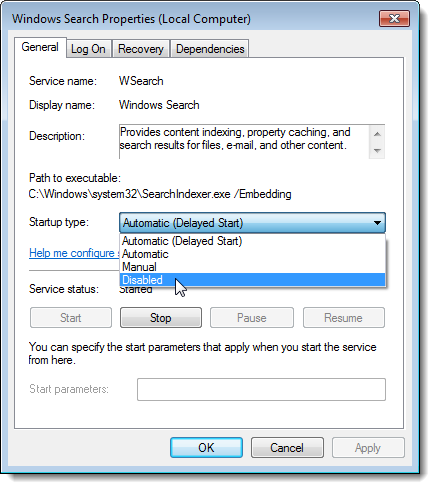 Exit from File menu and Reboot your computer.
Reduce Delaying of Start Menu Display
By default, you will see Start menu delays and it's actually a submenus display. For making Start menu faster, make changes in a key in your registry.
Open Start menu type "regedit.msc" (without quotes). Press Enter. If a User Account Control displays, do Yes for continuing.
NOTE: The dialog box may not be visible, it depends on what User Account Control settings you have.
In left pane tree of Registry Editor, navigate HKEY_CURRENT_USER\Control Panel\Desktop. On the right side, scroll down and fine MenuShowDelay, then Right-click on that and click on Modify from a popup.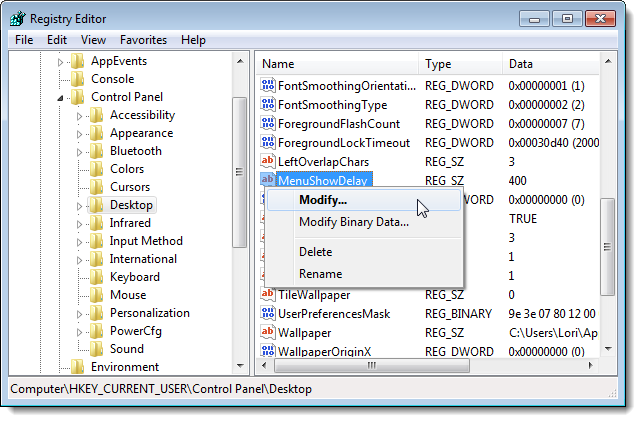 A dialog box of Edit String, enter a value from 0 to 4000. This is milliseconds Start menu and submenus will take to display. Don't ever use 0 as the value. Click OK for changes.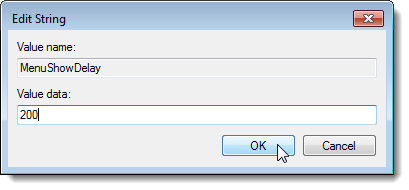 Select Exit. Reboot to apply changes.
Uninstall Unused Programs Completely
Sometimes, even after uninstalling a program, its remnants are there. Try to use Revo Uninstaller to completely uninstall a program or utility from your system.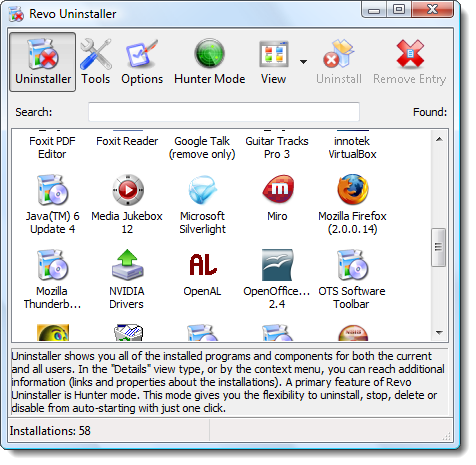 Change Recent Items Number on Start Menu of Windows 7
If loads of recent documents are being displayed in Recent Items on Start menu, it slows down the access to menu. Its an easy and quick thing to change the number of items that display on the Recent Items menu.

Delete Unwanted Items from 'Send To'
Some programs add items in Send To when installing them. So, the Send To menu can become slow . However, you may quickly customize the Send To menu in Windows and remove items you don't use or disable the Send To menu completely.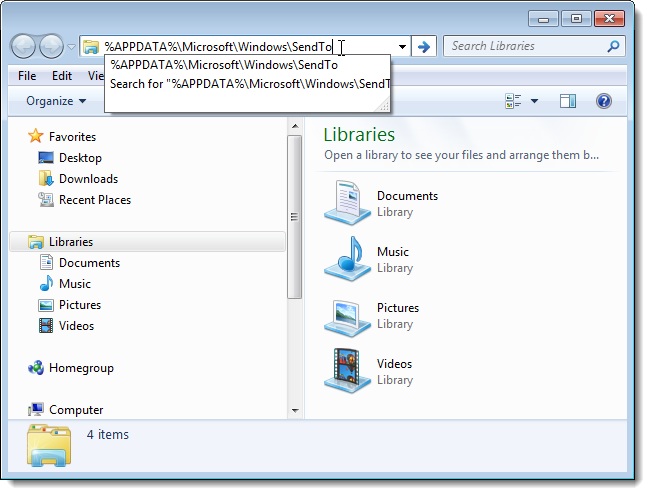 Limiting the Items in Every Folder
Spread out the files in multiple folders rather than limiting them in just one folder because this will lessen the slow down of your computer.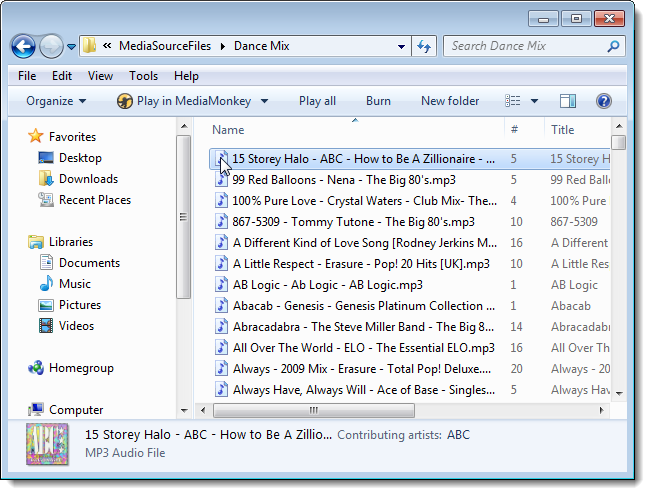 Clean Your System Thoroughly
The fan draws air inside to cool the computer and its components but it may also get clogged with pet hair, dust or dirt. This causes your computer to overheat and resultantly run sluggishly and eventually even break down.
Installing Programs in a Virtual Machine
Install programs into a virtual machine and test them with programs such as VirtualBox, Player or  VMware Workstation to  keep your host system fast andtrim and to also prevent it from getting slow down. After uninstalling them, remnants are in that virtual machine and not on the host machine (although, using Revo Uninstaller, can help to easily uninstall software in a complete way). Also, you may test the program, when running, how its affects the system resources.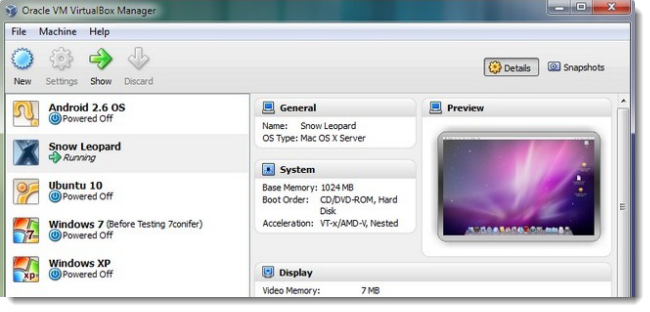 Now, be more efficient and faster while working or even goofing off!